Metro: Report: Stops of minorities less effective than stops of white New Yorkers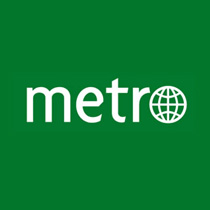 An analysis by New York City's public advocate may indicate that racial profiling does not contribute to effective stops.
The report looked at public NYPD data on stop-and-frisk from 2012, and found that weapons and guns were more often found on white New Yorkers than African-Americans or Latinos.
The NYPD discovered a weapon in one of every 49 stops of white New Yorkers. They only found weapons on one of every 71 Latinos stopped and one in every 93 African-Americans stopped, the public advocate's office said.
Contraband, including marijuana, was also found more frequently on white New Yorkers than minorities. One out of every 43 white people stopped had illegal substances on them, while illegal items were found on one out of every 57 Latinos and every 61 African-Americans.
The director of policy at Bronx Defenders, a holistic public defense organization, said the data align with "what we see representing clients every day in the Bronx."
"Despite promised reforms a year ago, black and Latino New Yorkers — especially young people — are still stopped every day based on nothing more than the color of their skin or the neighborhood they hang out in," said director Kate Rubin.
The report acknowledges an overall reduction in stops but found that the skewed proportion of stops of minorities is still the same. Minorities constitute 84 percent of all stops, but make up only 54 percent of all New Yorkers.
Public Advocate Bill de Blasio said there is "an ugly truth in these numbers" and said the inefficacy of the system puts communities and police officers in danger.
Follow Danielle Tcholakian on Twitter @danielleiat
See article here.