Mayor de Blasio blasted for proposal denying free legal help to immigrants with certain convictions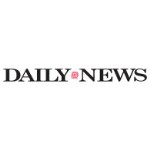 "Under Mayor de Blasio's proposal someone like me would not deserve free immigration representation. I believe this is cruel and unfair. No one should be judged by a single mistake. Life is hard in the city and even the best people make mistakes. New York City is my home. It is where my children were born. It's where I met my wife. We are a city of immigrants and we need to stand together. I urge Mayor de Blasio to reconsider his position. Getting a due process in immigration should not be a luxury. We all deserve justice, a second chance, and the opportunity to live with those we love." – BxD client Christian Yarleque speaking at a rally in support of the New York Immigrant Families Unity Project (NYIFUP) and urging Mayor de Blasio to reconsider his proposal to exclude immigrants with certain convictions from legal representation under the program.
As Jennifer Friedman, managing director of BxD's immigration practice, also noted at the rally: "New Yorkers must not allow for a two-tiered system of justice that treats people differently based on their previous criminal justice involvement."
Read the NY Daily News story here.