Mark Loudon-Brown to lead panel at NYSACDL Cross Examination CLE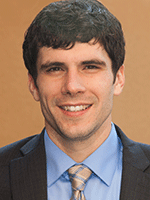 On April 4, 2014, Criminal Defense Practice Supervisor Mark Loudon-Brown will lead a panel at the New York State Association of Criminal Defense Lawyers 'Cross to Kill' CLE. The panel will discuss strategies and techniques related to cross examining DNA experts at trial.
From NYSACDL: The introduction of scientific and medical witnesses and evidence present unique challenges when preparing and conducting cross examination. This CLE seminar featuring renowned criminal defense attorneys will prepare state and federal criminal defense practitioners for that challenge. The goal of this seminar is twofold: explain some of the substantive forensic information about each field and provide attendees with practical advice and sample questions to cross-examine experts from those fields.
See full event details here.