WNYC: Marijuana Arrests Dip After NYPD Order, But Allegations of Improper Arrests Continue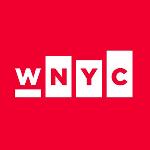 Marijuana arrests in New York City are still high, but slowing down slightly. Police officers made 13 percent fewer arrests for low-level marijuana possession in public view after Police Commissioner Ray Kelly issued an order forbidding officers to arrest people for marijuana found in people's clothes. But the dip in marijuana arrests hasn't stopped allegations that police officers are still making improper arrests by illegally searching and mischarging people.
When Ray Kelly's order landed on the desks of police supervisors on September 19, which was first reported by WNYC, he made it clear that possessing a small amount of marijuana is only a crime in New York if someone is displaying the drug in public view.
In the operations order, Kelly stated that if an officer recovers marijuana on someone by ordering him to empty his pockets or by searching the person's pocket and pulling the marijuana out, that officer cannot charge a misdemeanor because "the public display of marijuana must be an activity undertaken of the subject's own volition."
"So, in order to clear up any confusion that may exist, we put that order out to make certain that officers know that they cannot be the reason for someone displaying it publicly," Kelly said at a press conference soon after he issued the directive.
Criminal justice advocates applauded Kelly for coming out strong and telling the department to follow the law. Some also expected that, if officers did follow Kelly's order, marijuana arrests would noticeably decline.
Only a Slight Decline in Marijuana Arrests
But according to state records, the police department is actually on track to make another 50,000 marijuana arrests in 2011, close to last year's record total. Marijuana arrest data for this year is available from the state only up until November 18. By that date, the NYPD had made more marijuana arrests this year than they had by that date last year.
Police spokesman Paul Browne said marijuana arrests were trending upwards in 2011, before Kelly's order came out. State records confirm that, and they also show marijuana arrests are currently declining. In the nine weeks after the internal order, there were 7,925 arrests, or 13 percent fewer than the same period last year.
Neighborhoods Say It's Still Business As Usual with the NYPD
But young people in the most heavily policed precincts say they're not feeling the downward trend in their neighborhoods.
Josue Morel, 19, was arrested on November 18 — two months after Kelly's order was issued — for allegedly displaying a bag of marijuana in his right hand on the street. But the story Morel tells about his arrest is totally different.
That night, Morel said he had stuffed four small baggies of marijuana inside his sleeve at home before riding his bike to a friend's place to smoke.
"Recently, I was watching the news and I heard that if you have marijuana on you, and it's not in public view or you not showing it, that they not really supposed to lock you up. I just kept hearing from everybody and everybody and everybody," Morel said.
Two police officers stopped Morel right in front of his apartment building in the Morris Heights section of the Bronx. He said he fits the profile of most men police tend to stop. He is Dominican, has braided hair and wears baggy jeans and sweatshirts.
"He asked me, 'Do you have anything on you?,'" Morel said. "And I said, 'Yeah, I have four bags of marijuana.' And he said, 'Oh, where are they?'"
Morel told them where the marijuana was, and he said one officer shook his sleeve until three bags dropped out. To fish out the last bag, Morel said the cop had to stick his hand up his sleeve.
Then they arrested him, and Morel was brought to Central Booking, where he spent two nights in jail. By the time he got out, he found out he had lost his job driving a delivery truck.
"I didn't memorize the number to the job, I couldn't call or anything and when I showed up, he said, 'You know, I couldn't sit here all day and wait for you. It's already been three days that you ain't coming and you ain't call me and let me know what happened, so I had to let you go.' And I was replaced," Morel said.
Defense lawyers say improper arrests — like Morel's — have been flowing into their offices since Kelly's order.
"We are still seeing on a daily basis cases where our clients are being arrested and charged with misdemeanors where according to them, they never possessed marijuana in public view," said Scott Levy, an attorney with the Bronx Defenders. "They possessed it in their pocket, in their clothing."
Harry Levine of Queens College has been studying the city's marijuana arrest rates for decades and said the recent modest dip in marijuana arrests suggests officers are violating Kelly's directive and still making improper marijuana arrests. Before Kelly's order was issued, Levine interviewed dozens of public defenders in New York City who told him somewhere between a half to two-thirds of all the marijuana arrests they see are the result of police officers ordering people to empty their pockets or officers reaching into pockets themselves.
"Does Kelly not have the power to stop his police from doing these things?" Levine questioned. "Kelly's order has been — at the very least, it's fair to say — not been fully embraced by the commanding officers and carried out in the spirit that at least some observers thought would happen."
Prosecutors let Josue Morel plead his marijuana misdemeanor down to a violation — all he had to do was pay a ticket. But that meant $145, and he didn't have the money because the police still had his wallet from the arrest. So after Morel found a new job, he had to ask his boss for a loan on his second day of work.
By Ailsa Chang
Read more here.