New York Times: Looking at the Whole Defendant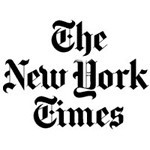 Even before she graduated from Stanford Law School in 2010, Michelle Parris knew she wanted to help people with psychiatric disabilities and take a holistic approach to defense law. She designed a project with that in mind and received a two-year Equal Justice Works fellowship and an assignment at the Bronx Defenders. Still in the early stages of her fellowship, which began in September, she already has a caseload of 40 clients facing issues like homelessness, lack of access to health care, addiction, deportation and the ultimate nemesis of her project, criminal recidivism. A native of Queens, Ms. Parris, 27, now lives in Midtown.
Push from parents: My parents are of Caribbean descent — my mother is Puerto Rican and my father is Jamaican — and it was always impressed on me that my older brother and I had opportunities they didn't have. They pushed us to succeed academically; they helped me get a scholarship to the Spence School. I knew there were a lot of ways in which I didn't fit in, but it didn't bother me. Then I went to Princeton. Looking around the community I came from, Laurelton, there weren't too many other neighborhood kids on that track.
Service-minded: My father worked for the Department of Correction and my mother was a secretary at a public high school. Since both parents obviously worked for the city, I guess I grew up with the mind-set to do some sort of public service.
Appeal of medicine: I thought I wanted to be a doctor because I wasn't queasy about the sight of blood and I liked watching doctor-related shows, and scenes with surgery, on TV. But when I went to college and took chemistry and calculus, I realized being a doctor was probably not going to happen. I majored in history and graduated in 2004 not sure of my career path.
Paralegal stint: I wanted to get some exposure to what being a lawyer would be like, so for two years after college I was a paralegal in the litigation department at Davis Polk. There was a lot of sitting in an office in front of a computer, and it just wasn't the right fit for me.
Assignment abroad: I applied to the Princeton in Latin America fellowship program, which is a one-year work assignment at a nongovernment organization, a nonprofit. I went to the Arias Foundation for Peace and Human Progress in Costa Rica; the former president of the country had won a Nobel Peace Prize, and he started the foundation with the money he won. We worked on issues like demilitarization, community-building and women's rights. That year spurred me on to get back to the public service mind-set and also to apply to law school.
Honing a niche: In my second semester, I received an Equal Justice America fellowship to do housing work and eviction defense in East Palo Alto. That summer I did an internship at the Bronx Defenders, and I knew by the end of the summer this was where I wanted to work.
Clients in crisis: We practice holistic defense. It's about the clients as people in crisis, not just some case we're arguing before a judge. There are so many collateral consequences that follow any arrest. And there's a lot of discrimination against people with psychiatric issues. They're a particularly vulnerable group.
Caring: I love my clients … because they're lovable. I'm doing something a little different within an organization I already thought was great.
Prosecutorial ambitions? No, never! I can't imagine being in the position of prosecuting someone. Our job is to essentially look at the best in a person. Just because a person made mistakes doesn't mean they're not redeemable. I can't imagine being on the other side.
By Robin Finn
Read more here.