Lenora Easter Presented Testimony at City Council Hearing re: Body Worn Cameras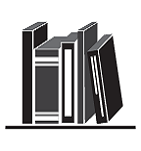 New York City Council
Committee on Public Safety 
Hearing re: Body Worn Cameras
November 18, 2019
Written Testimony of The Bronx Defenders
By Lenora Easter, Team Leader of the Early Defense Team, Criminal Defense Practice
BxD expresses our qualified support for Int. No. 1136, which requires the NYPD to track and report important information about the use of body-worn cameras ("BWCs").  While the legislation is an important step towards addressing the lack of transparency of the police department, there remain important gaps in the overall BWC program that must be addressed in order to fulfill important goals of  police accountability and transparency. Below we outline the history of the BWC program and explain how it is failing to live up to its promise and intended purpose. We then discuss problems with the NYPD's BWC policy and provide illustrative examples from cases our office has handled.  Finally, we offer some specific recommendations that we believe would make the BWC program more effective. We ask the Council to work in its oversight capacity to:
Close the vague "exigency" loophole which gives officers too much discretion in choosing when to record civilian encounters;

Ensure that officers are subject to discipline when they fail to comply with the BWC protocol; and 

Increase the pre-event "buffering period" on all BWCs to two minutes.
Read the full testimony here