Karen Smolar taught at the July session of the NDCC's Trial Practice Institute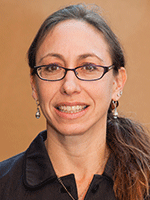 Karen Smolar, Trial Chief of The Bronx Defenders, taught as a faculty member at the National Criminal Defense College, Trial Practice Institute, in the July 2013 session. This session, which took place in Macon, Georgia, was limited to just 96 participants. Topics covered in the institute included client interviews, jury selection, direct and cross examination, impeachment and closing arguments, and others.
For more information about the Trial Practice Institute, please click here.