Joint Statement: NYIFUP Legal Providers On ICE Advancing Varick Street Hearings Without Notice, Effectively Stripping Immigrants of Their Due Process Rights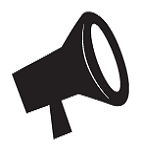 ***FOR IMMEDIATE RELEASE***
March 12, 2019
JOINT STATEMENT FROM NYIFUP LEGAL PROVIDERS ON ICE ADVANCING VARICK STREET HEARINGS WITHOUT NOTICE, EFFECTIVELY STRIPPING IMMIGRANTS OF THEIR DUE PROCESS RIGHTS
(NEW YORK, NY) – The Legal Aid Society, Brooklyn Defender Services, and The Bronx Defenders – New York City's defender organizations providing free legal representation through the New York Immigrant Family Unity Project (NYIFUP) to detained immigrants with pending cases at the Varick Street Immigration Court  – released the following joint statement today responding to the decision of the Executive Office for Immigration Review (EOIR) to advance individual hearing dates at Varick Street Immigration Court without notice or warning:
"The Executive Office for Immigration Review (EOIR)'s unilateral decision to advance our detained clients' trial dates—without any prior notice or warning—is illegal, unacceptable, and a thinly veiled attempt to avoid true representation of immigrants in the court. Re-calendaring cases so they are heard well before the scheduled trial date, with no notice or explanation, guarantees that attorneys will not be able to fully prepare and, in many situations, will not be able to obtain needed documentation for the trial. This can result in people being unnecessarily detained and/or wrongfully deported. Moreover, the complete lack of notice is yet another example of the ongoing series of insidious attempts to strip all due and procedural fairness from immigration court proceedings. As public defenders representing immigrants, we demand fairness and justice for our clients and condemn this egregious action."
###
The New York Family Immigrant Unity Project (NYIFUP) is the nation's first public defender system for immigrants facing deportation—defined as those in removal proceedings before an immigration judge. Funded by the New York City Council since July 2014, the program provides a free attorney to almost all detained indigent immigrants facing deportation at Varick Street Immigration Court who are unrepresented at their first court appearances.