Joint Statement: Detained Immigrants and NYIFUP Providers Sue ICE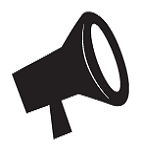 *** FOR IMMEDIATE RELEASE ***
Detained Immigrants and New York Immigrant Family Unity Project (NYIFUP) Providers Sue U.S. Government over Refusal to Produce Detained Immigrants In-Person for Deportation Hearings
Lawsuit Seeks to Restore the Constitutional and Statutory Rights of Hundreds of Detained Immigrants by Ending ICE's Blanket Use of Video Teleconferencing at Varick Street Immigration Court
(NEW YORK, NY) Late yesterday, seven immigrants, representing a class of all detained immigrants in the New York City area, and the three New York Immigrant Family Unity Project (NYIFUP) providers—Brooklyn Defender Services (BDS), The Legal Aid Society (LAS), and The Bronx Defenders (BxD)—filed a federal lawsuit in the United States District Court for the Southern District of New York challenging U.S. Immigration and Customs Enforcement's (ICE) refusal to bring immigrants to court for deportation hearings. Instead of letting detained immigrants appear in court, ICE has been forcing them to use a video connection to challenge their detention and deportation.
ICE's policy of denying in-person hearings when immigrants' liberty, family unity, and potential exile is at stake is a cruel extension of the federal administration's aggressive efforts to deny immigrants equal justice and due process.
For the first four and a half years of NYIFUP, in-person hearings ensured that detained immigrants had an opportunity to fully access the courts and participate in their defense during removal proceedings and allowed attorneys to more effectively represent and meaningfully protect their clients' rights and interests.
Without warning, ICE's New York Field Office announced on June 27, 2018 that starting that day, removal proceedings at the Varick Street Immigration Court in New York City would be conducted exclusively by video teleconferencing (VTC). Immigrants detained by ICE would appear by video feed from the county jail at which they are held—disconnected from the court, their lawyers, evidence presented by the Government, and their case.
The Plaintiffs are asking the federal court to enforce the government's constitutional and statutory obligation to provide detained immigrants with due process, to ensure access to the courts, and to preserve the right of clients to communicate with their attorneys.  BDS, LAS, BxD, Wilmer Cutler Pickering Hale and Dorr LLP, and Debevoise & Plimpton LLP represent the class and the organizational plaintiffs.
"Because of ICE's refusal to bring our clients and other detained immigrants to court, hundreds of immigrants are unable to fully and fairly participate in their own hearings to decide their freedom, whether they can stay with their families or whether they will be deported to persecution or, even death," said Andrea Saenz, Attorney-in-Charge of NYIFUP at Brooklyn Defender Services, "This policy is not just a small administrative change – it goes to the heart of whether our clients will get a fair day in court to contest their deportation. We, as a society, owe due process to people facing such enormous consequences—not to lock them up and show them a TV screen where they cannot properly hear the judge, speak to their lawyers, or see their loved ones in-person."
"When ICE stopped the in-person production of detained immigrants at the Varick Street Immigration Court, it was not only an affront to the dignity and humanity of our most vulnerable clients, but a direct assault on their fundamental due process rights to be present during their hearing and trials," said Jennifer Williams, Deputy Attorney-in-Charge of the Immigration Law Unit at The Legal Aid Society, "The refusal to produce policy has effectively sanitized the immigration courtrooms of our clients' raw human emotions and experiences, which are at the heart of these proceedings, and is preventing effective and meaningful representation by their attorneys.  This policy is yet another example of the Administration's goal to carry out swift deportations without due process of law."
"ICE's refusal to bring New Yorkers to the immigration courts in which their fates will be determined represents yet another effort by this administration to deport as many people, with as few protections, as possible," said Sarah Deri Oshiro, Managing Director of The Bronx Defenders' Immigration Practice."This is a bold attempt to punish a 'sanctuary city' and undermine the successes of the nation's first universal representation program which has ensured that hundreds of families have remained united."
"We are proud to be part of this important lawsuit to vindicate the constitutional and statutory rights of detained immigrants in the New York area," said Robert Gunther, a partner at WilmerHale. "ICE's policy of refusing in-person hearings is wrong on every level and is just the latest effort on the part of the current administration to deny rights to those most in need of our compassion and our help."
"Detained immigrants are guaranteed a right to due process, and the ICE policy infringes on that right," said Susan Gittes, a partner at Debevoise.  "The hearings taking place by video teleconference are totally inconsistent with the bedrock principles of our judicial system—judges are forced to make credibility determinations while separated by video screen, detained immigrants cannot confidentially confer with their attorneys during proceedings, and detained immigrants with intellectual disabilities or in need of interpretation services may not even be able to understand the hearings that determine their rights. These plaintiffs have a right to fair hearings and full access to their counsel, and this lawsuit seeks to restore those rights."
Read the complaint here.
###
The New York Immigrant Family Unity Project, run collectively by Brooklyn Defender Services, The Bronx Defenders, and The Legal Aid Society, is the first program in the nation providing publicly-funded counsel to immigrants detained and facing deportation and separation from their families and communities.