Ivan Bohorquez Presented Testimony at Hearing re: Local Law to amend NYC charter, in relation to mandating a citywide audit of collateral consequences for drug arrests and conviction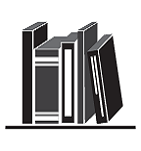 Written Testimony of The Bronx Defenders
By Ivan Bohorquez, Civil Legal Advocate, Civil Action Practice
New York City Council Committee on Justice System
Hearing Regarding T2019-5492, A Local Law to amend the NYC Charter, in relation to
mandating a citywide audit of collateral consequences for drug arrests and convictions
December 11, 2019
The Civil Action Practice, now in its 19th year, is designed to defend against the many enmeshed civil penalties that arise out of a person's arrest. As a civil legal advocate in the Civil Action Practice, I provide direct representation, advocacy and support for clients who are entangled in multiple legal systems and at risk of losing their livelihood, important life-
sustaining benefits, and other basic needs and rights. We regularly see how drug-related accusations and convictions can lead to a whole host of direct, devastating civil consequences, not only for the person who stands accused but for their entire family. These consequences are often hidden and invisible to the people accused of the crime, to practitioners, legislators and
even to judges and the courts. They are scattered across sections of statutes, local laws, and state and local agency regulations and policies. They can touch every aspect of a person's life and can occur any time after an arrest, leading to job loss, denial of benefits, deportation, loss of property
or even eviction from one's home. The American Bar Association, through its national inventory of collateral consequences of criminal convictions, catalogs at least 44,000 nationwide civil consequences. In New York State, as of 2015, The Bronx Defenders has cataloged hundreds of enmeshed civil consequences in our guide on the "Consequences of Criminal Proceedings in New York State" and continue to research the multitude of ways our clients are impacted.
Watch the full testimony starting at 1:41:00 here
Read the full testimony here