Human Rights Watch: New York City: Don't Exclude Certain Immigrants from Legal Services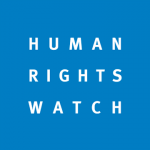 A carveout under NYC's administration excludes immigrants with certain criminal convictions from receiving city-funded immigrant legal services, including representation in deportation proceedings. As a public defender office and provider of universal defense for immigrants in removal proceedings, we are guided by a fundamental belief in due process and liberty not for some, but for all.
As Sarah Deri Oshiro, Managing Director of our Immigration Practice, tells Human Rights Watch, this carveout "punishes people who need counsel the most." It also exposes, and subjects many New Yorkers to a two-tiered justice system that contradicts the fundamental principles of our justice system.
Read the piece here.