Human Rights Watch: Groups Urge NY Lawmakers to Stand Firm on Bail Reform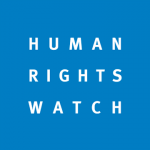 January 1st was a historic day that ushered in pretrial reforms that will make New York fairer and more just. These reforms are a huge step forward towards eliminating the race- and wealth-based detention that has plagued New York for decades. The new laws will dramatically expand pretrial liberty and reduce jail populations and taxpayer spending on jails across the state.
These reforms are the result of years of work by directly impacted people, advocates, faith leaders, and lawmakers to address the rampant injustices of New York's pretrial system. Prior to these reforms, tens of thousands of people across the state languished in jail each year simply because they were too poor to afford bail and forced to accept plea deals without ever seeing the evidence in their cases. People routinely lost their homes, jobs, and custody of their children because of the state's broken and racist pretrial laws. The laws passed by the legislature and signed into law by the Governor will go a long way towards righting these wrongs.
Less than a week after these historic reforms were implemented, some regressive district attorneys and legislators are calling to reverse your great work and return to a pretrial system that will continue to  prey on Black, Brown, and low-income communities. By referring to the new bail reforms as a "get-out-of-jail-free card," these fear-mongers are trying to expand a two-tiered system of justice in which the wealthy pay bail and go home and poor people languish in jail.
Read the full letter here