Gothamist: Murder of Nassau County Man Not Caused By Recent Discovery Reforms, Contrary To Official Statements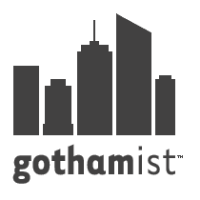 The Legal Aid Society of Nassau County, the Legal Aid Society of New York, Brooklyn Defender Services, the Bronx Defenders, the New York State Association of Criminal Defense Lawyers, Innocence Project & Citizen Action of New York issued a joint statement Wednesday that read:
"The tragic death of Mr. Maldonado (Rodriguez) is, unequivocally, not the result of the new discovery laws. It is extremely disturbing that law enforcement officials are exploiting this murder to try to discredit the discovery laws, which after decades of wrongful convictions have finally been amended to match those of the rest of the country. Under the pre-existing and current discovery laws, judges have a great deal of discretion and authority to order a variety of protective measures, including not disclosing witness information, not providing contact information for witnesses or any other remedy deemed appropriate. These statements by law enforcement are again another attempt to use lies and misrepresentations to create the illusion that the new laws are a danger to public safety."
The state's bail reform and discovery laws went into effect January 1st, followed almost immediately by backlash from many law enforcement groups and GOP politicians.
Read the full article here