Gothamist: Bronx Man In ICE Custody Fighting For Release After Cuomo Pardons His Robbery Conviction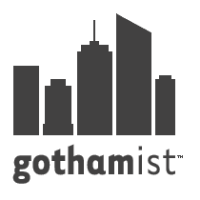 A Bronx man who's been in Immigration and Customs Enforcement custody for two-and-a-half years may have a new chance at being reunited with his wife and toddler while he and his lawyers fight a deportation order against him.
Ousman Darboe, a Fordham Heights resident who turns 26 this week, was pardoned for a third degree robbery this month by Governor Andrew Cuomo—a conviction that Darboe accepted as part of a plea deal, despite maintaining his innocence.
Darboe's lawyers hope the pardon could prevent his deportation altogether, which is currently pending in the Second Circuit Court of Appeals.
"It was amazing," Sophia Gurulé, one of the lawyers working on Darboe's case, said of the pardon Cuomo issued February 3rd. "The fact that Governor Cuomo was able to understand that and see the humanity in Ousman and his entire family and his wife and his child, to see that their lives matter."
Read the full article here