Epoch Times: Brooklyn Charity Fund Seeks to Help People Too Poor to Afford Bail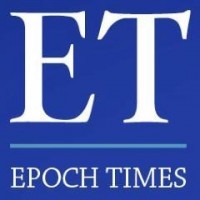 NEW YORK—Public defender Josh Saunders has seen over and over again how his clients go to jail and suffer major life-altering consequences, when just $500 for bail would have prevented it.
Because they could not afford to post bail, clients who hold jobs as fast-food workers, security guards, and home health aides have gotten fired for missing days at work while detained at Rikers Island, waiting for the court to make a final ruling on their cases. Families lost temporary homes in shelters because a loved one was jailed and could not return home for the night, violating the terms of stay.
Saunders said that oftentimes clients end up pleading guilty to the crime just to get out of jail, even if they feel they were innocent.
[…]
Benefits to Individual, and Taxpayer

Saunders noted that it's often more advantageous for his clients to fight their cases out of jail. People are able to negotiate plea deals, or resolve their cases more successfully when they are back in their own communities.
It's also costly to keep people in jail. The Independent Budget Office (IBO) estimates that the annual cost of incarcerating pretrial detainees who were unable to post bail is about $125 million.
"It just doesn't make fiscal sense," Saunders said. "If they [detainees] could've paid the $500 bail, chances are high they wouldn't have to serve any jail time at all," thus saving the city a lot of money.
Bronx Precedent

That is the case for many defendants who benefited from a similar charity fund created in the Bronx, which was also the first nonprofit bail fund in the state. Started last October, the Bronx Freedom Fund works with clients from The Bronx Defenders, a public defender office.
Fifty-one percent of clients who were bailed out through the fund had their cases dismissed. Project Director Alyssa Work explained that prosecutors will often drop charges once someone is out of jail and not pressured into pleading guilty. "For example, they might say that there wasn't enough evidence to charge the person," Work said.
So far, their clients have a 98 percent court appearance rate. The fund has served 149 clients so far, with roughly $100,000 in the fund.
By Annie Wu
To read the full article click here.