Documented NY: Immigrants Held in Detention for Months Without a Hearing: Lawsuit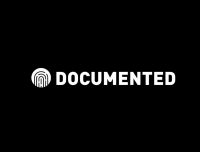 Immigrants who are detained by ICE in New York are forced to languish behind bars for weeks and months, waiting for their first appearance before a judge. The Bronx Defenders, Cardozo School of Law, and New York Civil Liberties Union – NYCLU have filed a lawsuit against ICE and the Department of Justice challenging these egregious delays in violation of New Yorkers' due process rights.
The Trump administration's dragnet immigration enforcement tactics have dramatically increased the number of immigrants arrested in the New York area — and the length of their detention as they wait to see a judge.
In 2014, immigrants who were detained by ICE saw a judge in under two weeks. Now, 72% of people are detained for over two months before their first appearance in immigration court. 33% of people are detained for over three months.
More than a thousand immigrant New Yorkers are needlessly grappling with the loss of their liberty and painful separation from their families. Our lawsuit seeks to put an end to that.
Read more here