Devastating Impact of the Housing Crisis in the Bronx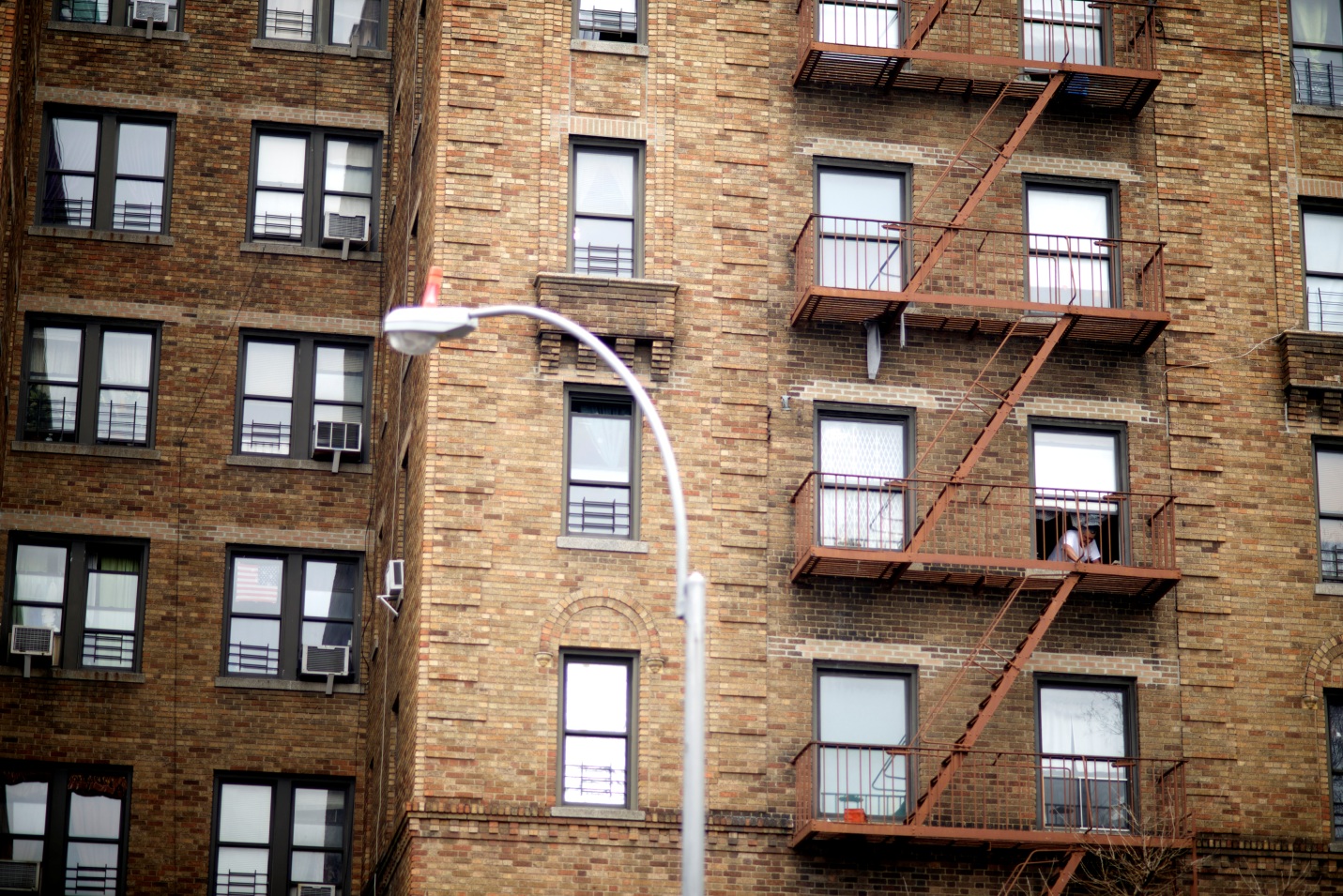 Accessible and affordable housing is a critical issue confronting many of our clients here at The Bronx Defenders. With nearly 30% of the individuals and families in this borough living under the poverty line, many Bronx residents struggle to meet basic needs and maintain stability in their daily lives. In response, our Civil Action Practice focuses on addressing these needs and tackling the root causes of these problems so that each and every client we serve can have the opportunity to live a stable and self-sufficient life. One such client is Ms. Sanchez*:
Ms. Sanchez is a decorated honorably discharged Army veteran. We first met her after she was arrested for hitting her brother in self-defense during an argument. Leading up to her arrest, Ms. Sanchez had been coping with post-traumatic stress disorder and the many stressors of returning to civilian life. She had tried and failed to access mental health and other social services through the Department of Veterans' Affairs. She could not find a decent job, and fell into rent arrears, leading to notice of eviction. Recognizing the interconnectedness of these many problems Ms. Sanchez was facing, immediately after The Bronx Defenders arraigned her for her arrest, a Bronx Defenders Civil Action Attorney intervened in the eviction and connected her with mental health services. One of our legal advocates also enrolled her in food stamps. After a few weeks of zealous advocacy, the eviction was dismissed and rent arrears were obtained through a charitable agency. With her life stabilized, Ms. Sanchez was able to find employment through a compensated work therapy program. Moreover, her Criminal Defense and Civil Action Attorneys worked together to obtain a complete dismissal of the criminal charges, ensuring that Ms. Sanchez will have no negative consequences pertaining to employment, housing or government benefits as a result of the arrest.
The Bronx Defenders works with clients like Ms. Sanchez every day. Our clients face a myriad of interconnected challenges – from lack of access to education, employment, housing and public benefits, to substance abuse and mental illness, to sheer over-policing – that force them into contact with various legal systems. In New York State – and in much of the country – more than a third of people arrested are never convicted of any crime or offense, yet they suffer drastic consequences from their arrests alone. This damage is often called "collateral" but is anything but. The instability that results can be far more devastating than the "direct" penalties traditionally associated with criminal convictions. To best address these interconnected problems and meet the needs of the client as a whole person – not just a legal case – The Bronx Defenders has pioneered an innovative, client-centered model of public defense that provides integrated legal and social services supported by interdisciplinary teams of attorneys, social workers, advocates, and investigators. Holistic Defense addresses both the circumstances driving people into the justice systems and the devastating consequences of that involvement.
In particular, The Bronx Defenders' Civil Action Practice works to minimize the severe and often unforeseen fallout from criminal and family proceedings, and actively facilitate the reentry of our clients into the community and towards restoration of their rights.
During the last year, our Civil Action Practice staff provided legal services to 4,212 clients on 4,830 matters, benefiting more than 7,720 people.
By preventing the eviction of 233 families with more than 610 household members, we achieved over $8,854,000 in shelter cost savings for taxpayers.
We obtained stable, affordable housing through our legal advocacy for 60 families, benefiting 138 family members.
We preserved hard-earned jobs or employment licenses for the bread-winners of 171 families, secured health insurance for more than 106 clients and 196 family members, and obtained at least $9,858,969 for clients in awards ranging from consumer matters to annualized public benefits.
As a Single Stop site, we provide free public benefits screening and application assistance to our clients. In the past year we obtained or increased SNAP benefits for 584 households, helping more than 1,404 family members.
As an official FEPS enroller, we helped 40 clients and 137 family members preserve their homes.
We also significantly expanded our community intake and legal education over the prior grant year, reaching over 4,000 people through community legal education presentations, clinics, and workshops.
Not only is housing a critical issue that we are tackling at The Bronx Defenders, but it is also an issue that has risen to the fore of legislators' and advocates' agendas in New York City, particularly with the release of Mayor de Blasio's new 10-year housing plan. The plan's multi-pronged approach sets out to address the drastic shortage of affordable housing caused by a confluence of factors: increasing rent prices coupled with stagnating wages, demand vastly outpacing the supply of affordable housing, and growing income inequality. This housing crisis is impacting all New Yorkers, and especially the most vulnerable, low-income residents. To combat this epidemic, Mayor de Blasio has pledged to build or preserve 200,000 affordable housing units and commit $8.2 billion dollars of city funds.
In line with the progressive steps taken by the new administration to tackle the housing crisis, the New York City Rent Guidelines Board voted for exceptionally low rent increases, pushing even for as low as zero percent increase on certain one-year leases. This move is unprecedented as the board has never foregone a rent increase since its establishment in 1967.
The non-profit community has also been drawing attention to the impact of acute poverty, income inequality, and housing challenges on communities both in New York City and nationally. The University Neighborhood Housing Program (UNHP) underscored the escalating "affordability crisis" that is deeply impacting the lives of low-income New Yorkers at its annual Multifamily Assistance Center and Building Indicator Project Lender meeting last month. UNHP's recent (2013) report Nowhere to Go discusses the particular crisis of affordability in the Bronx:
"The state of affordability in the Bronx has Nowhere to Go. The Bronx is in a full out crisis of affordability. New data reveals that more than half of all households in Bronx Community District 5 now pay more than 50% of their income on rent, something unprecedented in the history of New York City. This trend of percent of income spent on rent cannot go any higher without a significant increase in overcrowding and homelessness."
While these are encouraging and necessary steps to addressing the affordability crisis, there is a lot more to do. At The Bronx Defenders, we are able to serve only a fraction of the people who come to our office seeking assistance. For the thousands of households impacted by the affordable housing crisis, access to legal services is critical support that is needed to mitigate the serious consequences of this problem. For example, eviction is one of the top causes of homelessness. If attorneys and advocates can provide representation or legal advice to clients in Housing Court, where they are not entitled to council, their chances of resolving the case and maintaining their housing are drastically increased.
Building off the momentum of these broader steps to acknowledge and address the housing crisis, The Bronx Defenders looks forward to collaborating with partners in New York City to expand access to housing and combat this pressing issue impacting our clients, their families, and the Bronx community.
To learn more about The Bronx Defenders Civil Action Practice click here.
*Not client's real name.