Desiree Lassiter presented at the 2012 Public Defender Advocacy, Hiring & Training Conference at Georgetown University Law Center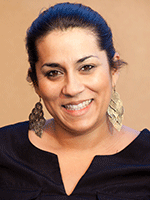 On Saturday, July 28, 2012, Desiree Lassiter spoke on a panel "Get Over Yourself: Client-Centered Representation & Indigent Criminal Defense".
Client-centered representation is not only the most prevalent theory of lawyering taught in law school clinics, it is a hallmark of some of the strongest public defender offices in the United States. But what is a client-centered approach to representation of indigent clients in criminal matters and how does that approach manifest itself in the trial attorney's daily practice? When necessary and appropriate, how do you put aside your ego to fully listen to and act upon your client's wishes, regardless of whether you believe those wishes are in the client's "best interest"? Panelists will define client-centeredness, what it means in their practice and how to approach a public defender career with a client-centered ethic.
For more information on the conference visit:
http://www.pdsdc.org/resources/PATH/PATH%20Conference%20Schedule%20With%…