The Bronx Defenders Welcomes Its 2014 Training Teams and New Hires!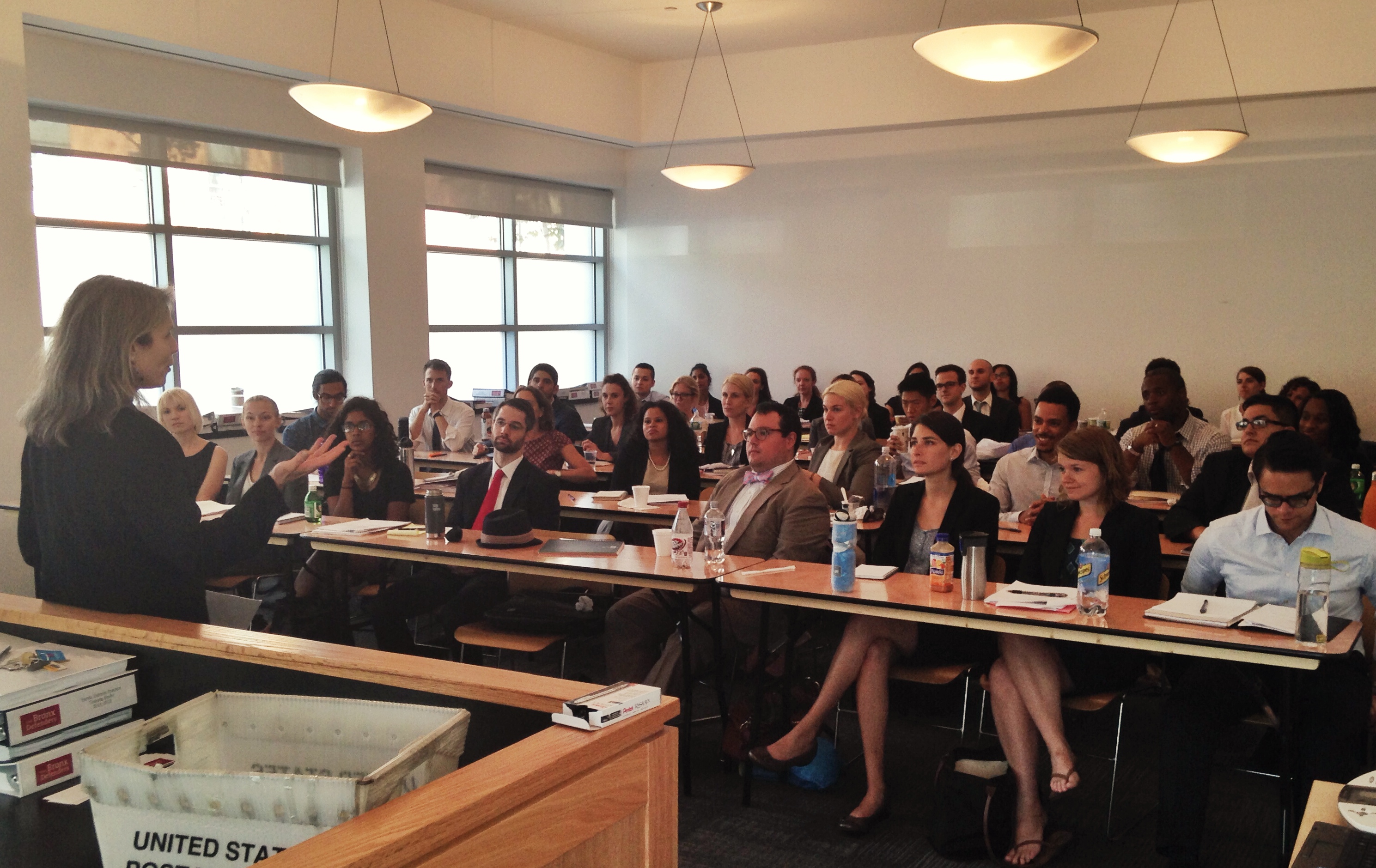 The Bronx Defenders is proud to announce the start of its 2014 Training Teams as well as many new hires throughout the office. For the first time ever, The Bronx Defenders will welcome two training teams to the office. Throughout the next twelve months, our new attorneys will receive intensive training in holistic defense, working alongside our experienced criminal, family, and civil attorneys, as well as our social workers, investigators, civil legal and parent advocates, policy and community organizers, and community intake team. The Bronx Defenders is also proud to announce many new hires in addition to the training teams.
Welcome to The Bronx Defenders!
Training Team #1
Criminal Defense Practice
Alexandra Conlon, Boston University School of Law
Emily Gladden, Berkeley Law
Daniel Kay, Vanderbilt Law School
Cristina Laramee, Cornell Law School
Deborah Lolai, Touro Law Center
Kinte Morgan, Benjamin N. Cardozo School of Law
Michelle Nam, McGeorge School of Law
Aaron Novod, Georgetown University Law Center
Renagh O'Leary, Yale Law School
Abigail Parr, Northwestern Law School
Family Defense Practice
Andrea Rogers, Brooklyn Law School
Michael Weinstein, Benjamin N. Cardozo School of Law
Civil Action Practice
Teresa Cordoba, Suffolk Law School
Immigration Advocacy
Ryan Brewer, Benjamin N. Cardozo School of Law
Michelle Gonzalez, Fordham Law School
Karla Ostolaza, Benjamin N. Cardozo School of Law
Training Team #2
Criminal Defense Practice
Angeline Andersen, Columbia Law School
Chris Britten, Harvard Law School
Linda Evarts, Yale Law School
Anisha Gupta, Berkeley Law
Karume James, Brooklyn Law School
Molly Kenney, University of Pennsylvania Law School
Christopher Lau, Berkeley Law
Melissa Lee, Brooklyn Law School
Malika Lubell-Doughtie, New York University School of Law
Molly Reis, The School of Law at Queen Mary University of London
Pezhmon Zaiim, George Washington University Law School
Family Defense Practice
Shlomit Cohen, New York University School of Law
Civil Action Practice
Chantal Johnson, Stanford Law School
Emily Ponder, University of Virginia School of Law
Immigration Advocacy
Michelle Born, CUNY Law School
Luis Mancheno, Roger Williams University Law School
Fall 2014 New Hires
David Abud Sturbaum, Immigration Civil Legal Advocate
Rosie Achorn-Rubenstein, Benefits Advisor
Paige Austin, Immigration Attorney
Kristen Black, Criminal Defense Practice Social Worker
Sarah Borsody, Immigration Attorney
Maggie Carrasquillo, Parent Advocate
Kenneth Crouch, Civil Legal Advocate
Golnaz Fakhimi, Immigration Attorney
Alex Jackman, Civil Legal Advocate
Wendy Jennings, Parent Advocate
Marlene Marte, Translator
Nolberto Martinez Zubia, Immigration Civil Legal Advocate
Elise McCaffrey, Immigration Attorney
Juan Carlos Melendez-Torres, Investigator
Maria Monica Andia, Immigration Civil Legal Advocate
Barbara Rivera, Receptionist
Adam Tanne, Investigator
Elena Weissman, Community Intake Advocate/Avodah Fellow