Delegation of criminal defense attorneys from Japan visit BxD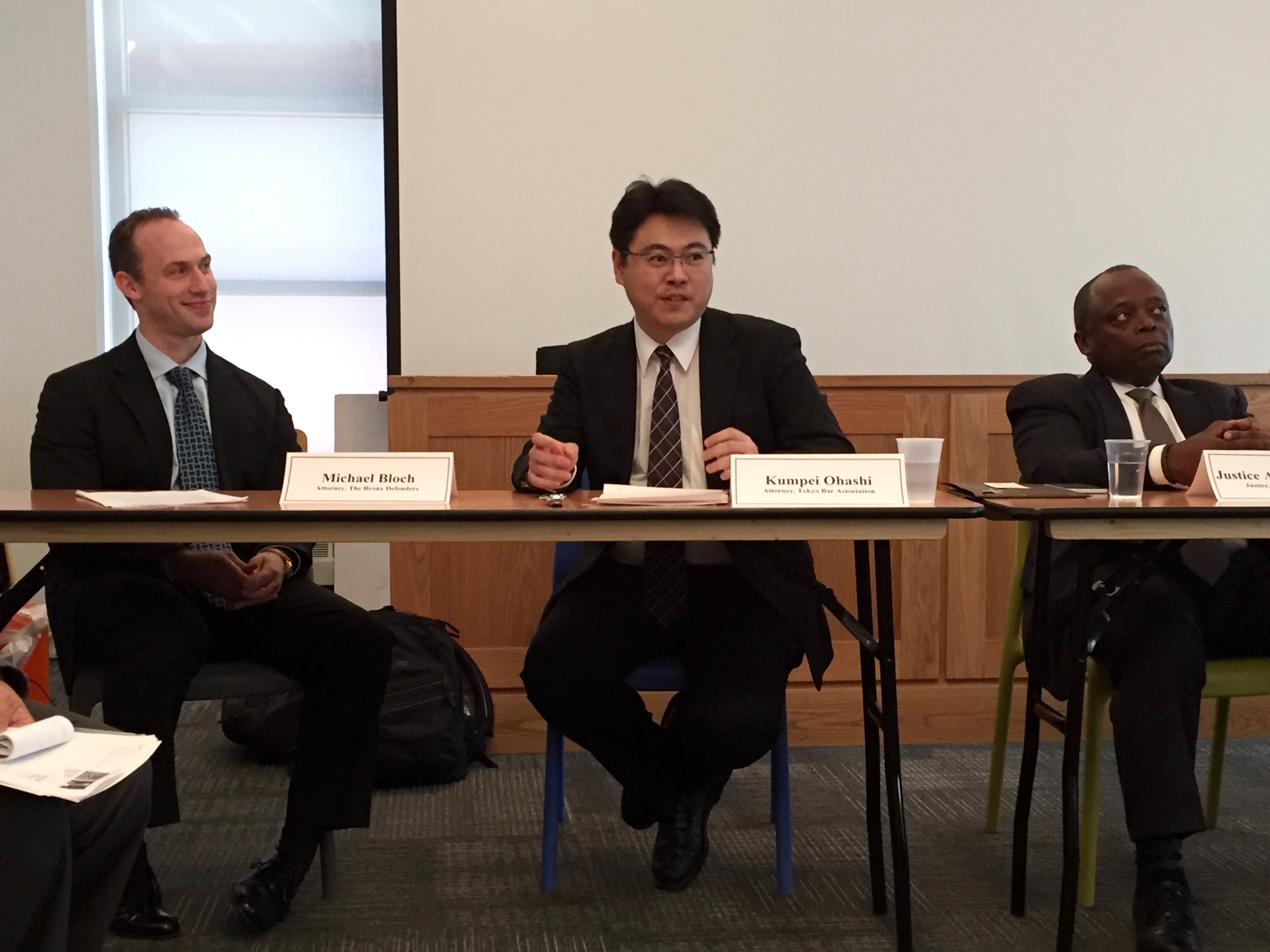 On Monday and Tuesday, October 26 and 27, we were visited by a delegation of criminal defense attorneys from Japan. The Japanese criminal justice system will soon be instituting a system of plea bargaining for the first time, and the delegation came to learn from The Bronx Defenders – among others – about how our system works. They attended various discussions around the BxD office and the courthouse.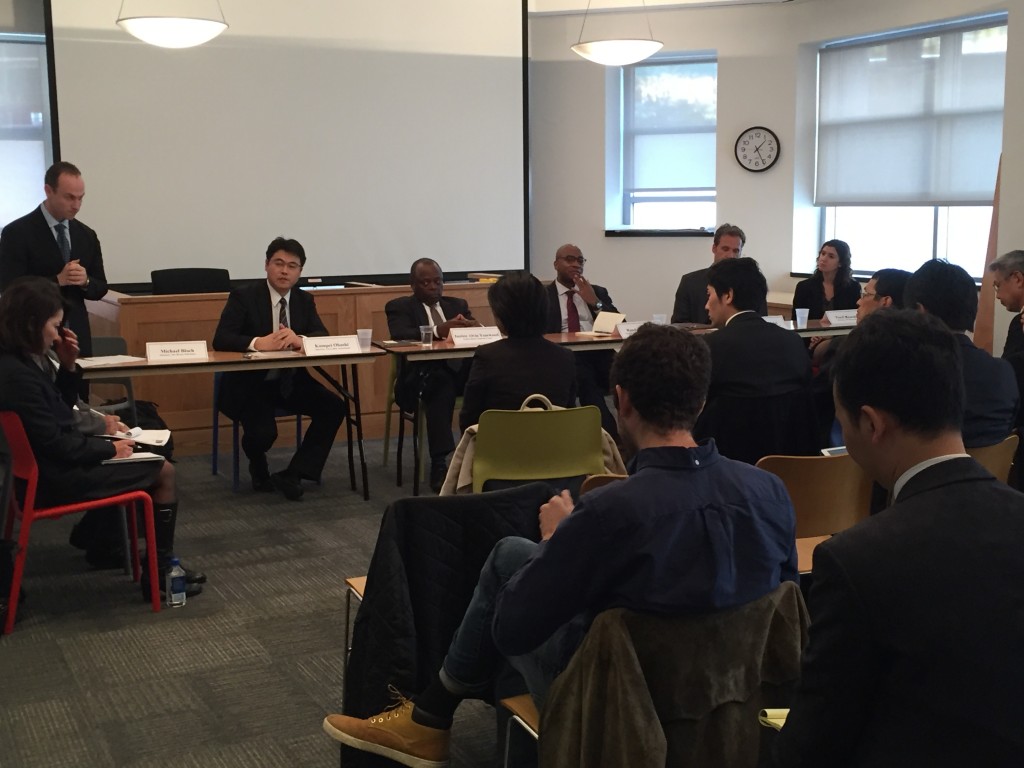 The "main event" was a presentation on the proposed new system and a panel discussion by New York attorneys in The Bronx Defenders' Moot Courtroom on Monday afternoon. It began with a presentation by Kumpei Ohashi, an accomplished criminal defense attorney and former BxD intern, about the Japanese system and proposed new plea bargaining process. That was followed by a panel discussion with:
• The Honorable Alvin Yearwood – Justice, Bronx Supreme Court
• Robin Steinberg – Executive Director, The Bronx Defenders
• Terri Rosenblatt – Staff Attorney, The Bronx Defenders
• Michael Bloch – Staff Attorney, The Bronx Defenders
• Florian Miedel – Partner, Miedel & Mysliwiec LLP
• Randall Jackson – Partner, Boies, Schiller & Flexner LLP (former Assistant United States Attorney, SDNY)
The Bronx Defenders was thrilled to welcome this delegation from Japan as they learn about the American criminal justice system and plea bargaining, and we look forward to greater collaboration in the future.