Deb Lolai Presents Testimony at City Council Oversight Hearing on the Gender Equity in NYC: Access, Resources, and Support for Transgender and Gender Non-Conforming New Yorkers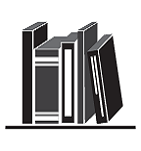 New York City Council
Committee on Women and Gender Equity
Oversight Hearing on the Gender Equity in NYC: Access, Resources, and Support for Transgender and Gender Non-Conforming New Yorkers.  
November 27, 2019
Testimony of The Bronx Defenders
By Deborah Lolai, Supervising Attorney of LGBTQ Defense Practice
My name is Deborah Lolai and I am the supervising attorney of the LGBTQ Defense Project at The Bronx Defenders. Thank you for the opportunity to testify before you today on this important matter.
The Bronx Defenders is a public defender non-profit that is transforming how low-income people in the Bronx are represented in the legal system, and, in doing so, is transforming the system itself. Our staff of over 350 includes interdisciplinary teams made up of criminal, civil, immigration, and family defense attorneys, as well as social workers, benefits specialists, legal advocates, parent advocates, investigators, and team administrators, who collaborate to provide holistic advocacy to address the causes and consequences of legal system involvement. Through this integrated team-based structure, we have pioneered a groundbreaking, nationally-recognized model of representation called holistic defense that achieves better outcomes for our clients. Each year, we defend more than 20,000 low-income Bronx residents in criminal, civil, child welfare, and immigration cases, and reach thousands more through our community intake, youth mentoring, and outreach programs. Through impact litigation, policy advocacy, and community organizing, we push for systemic reform at the local, state, and national level. We take what we learn from the clients and communities that we serve and launch innovative initiatives designed to bring about real and lasting change.
The LGBTQ Defense Project at The Bronx Defenders is a team of advocates who represent lesbian, gay, bisexual, transgender, and queer (LGBTQ)  people in legal matters. The majority of our clients are transgender and gender non-conforming (TGNC) people. Examples of our legal and social services include criminal defense, prisoners rights representation, family defense, immigration defense, and referrals to culturally competent services across the city. 
The creation of a specialized practice at a public defender office that supports LGBTQ people was driven by the disproportionate criminalization of LGBTQ people both nationally and locally in New York City (NYC), especially TGNC people of color. This testimony will focus on the most pressing and harmful issues our TGNC client population consistently faces, including:
NYPD misconduct;

Mistreatment of TGNC people in the custody of the Department of Correction;

Limited access to alternatives to incarceration, residential treatment programs, and court-mandated gender-specific programming; and

Limited access to safe shelter and housing.
These issue areas are closely tied to access to support and resources in NYC, and should be addressed to ensure the safety and well-being of TGNC New Yorkers.
Watch the full testimony starting at 1:40:00 here
Read the full testimony here