WNYC: Data Shows Percentage of Wrongful Marijuana Arrests Rose After Kelly's Order: Bronx Public Defenders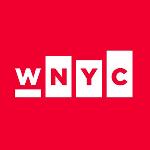 Data Shows Percentage of Wrongful Marijuana Arrests Rose After Kelly's Order: Bronx Public Defenders
WNYC
By Ailsa Chang
March 29, 2012
Public defenders in the Bronx said more than 40 percent of the marijuana arrests they investigated in their borough between May and October 2011 show violations of constitutional rights and problems with evidence.  Many of these unlawful arrests, defense lawyers said, were made after an internal NYPD order was issued directing all officers to follow the law when making marijuana arrests.
The Bronx Defenders, a public defender organization in the South Bronx, and the law firm Cleary Gottlieb Steen & Hamilton LLP spent the past several months interviewing more than 500 clients arrested for low-level marijuana possession in every precinct in the Bronx between last May and October.  In a written statement issued Thursday, they concluded that more than 200 of the cases they studied present "clear constitutional and evidentiary problems stemming primarily from unconstitutional searches and seizures and improper charging of clients by the NYPD."
Dubbed the "Marijuana Arrest Project," the data collection by the Bronx Defenders is the first systematic, empirical study aimed at quantifying wrongful marijuana arrests.
The lawyers also said the percentage of wrongful marijuana arrests actually increased in the month following a September 19, 2011 order by Police Commissioner Ray Kelly that reminded officers to make proper marijuana arrests.  In the directive, which WNYC obtained last September, Kelly acknowledged that "questions have been raised" about the department's marijuana arrests, including allegations that people are being arrested for possessing marijuana in public view only after marijuana is recovered when an officer orders someone to empty his pockets or reaches into the person's pocket and pulls marijuana out.
Scott Levy, who heads the project, said their data demonstrates Kelly's order did nothing to change police conduct, at least in the Bronx.
"For our clients, it's very disheartening to see the disconnect between what they're seeing reported in the news about the Kelly order and what they're actually experiencing on a daily basis — the behavior that they actually see from police officers in their neighborhood," Levy said.
The lawyers who conducted the analysis said that their data is based solely on interviews with clients.  There were no videotapes of any arrest, nor was there any other way they could independently verify their clients' accounts.
The NYPD did not immediately return a request for comment.
In New York state, possessing a small amount of marijuana is only a misdemeanor if it's burning or displayed in public view.  If marijuana is found inside someone's clothes — a pocket, a shoe, underwear — the possession should be written up as a non-criminal violation, which means the person only has to pay a fine.
About 87 percent of people arrested last year for the lowest level marijuana possession misdemeanor were either black or Latino.  Police critics have for years said a large percentage of the marijuana arrests were unlawful because they involved an illegal street stop, an illegal search or charging people for a misdemeanor when they should have only been charged with a non-criminal violation.
The Bronx Defenders analyzed 121 arrests that occurred after Kelly's order.  Of those arrests, they said 53, about 44 percent, were the result of illegal stop-and-frisks, and 53 arrests were mischarged misdemeanors, meaning the defendant was accused of publicly displaying marijuana when the drug was actually inside the person's clothes when first confronted by the officer.  Before Kelly's order, the defense lawyers said about 33 percent of marijuana arrests were the result of mischarging.
Read more: http://www.wnyc.org/blogs/wnyc-news-blog/2012/mar/29/bronx-public-defenders-say-data-shows-wrongful-marijuana-arrests-rose-after-kellys-order/