Council Presses de Blasio Administration to Reduce Delays in Criminal Court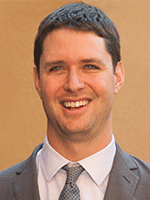 When Chidinma Ume, an assistant counsel in the New York City Mayor's Office of Criminal Justice, visited Queens recently, district attorney staff showed her around the courthouse, taking care to point out unused areas.
"We gave her a tour of the courthouse, and how many locked doors that we have in courtrooms because we have no judges, because we don't have the staff," Laura Henigman, deputy executive assistant district attorney in the Queens District Attorney's Office, said while testifying at a New York City Council Courts and Legal Affairs Committee hearing Monday. "The issue you're asking us to address today is speedy trial. But we can't give defendants a speedy trial if we can't give them a trial – period."
The limited staffing means Queens could not run a trial section full-time for the roughly 8,000 misdemeanor cases pending in the borough during 2015. In fact, only nine cases were tried before a jury, according to Henigman. She and her colleagues from other district attorney offices and the public defense offices contended a shortage of court staff is one of the primary issues preventing cases from promptly moving through the city's criminal court system.
De Blasio administration officials conceded that, despite a 10.4 percent drop in criminal court arraignments between 2014 and 2015, the amount of time it took to conclude criminal court cases grew from an average of 140 days to 146 days. Depending on the type of misdemeanor case in question, cases should be adjudicated within 60 or 90 days of arraignment under speedy trial rules.
Ume, the assistant counsel, said the administration has a working group examining ways to improve the court system and address concerns about staffing being inequitably distributed. But she did not delve deeply into hiring requests, which must be addressed in Albany, or staffing levels, which are under the purview of the state Office of Court Administration.
"One thing about our approach so far is it has been kind of a collaborative look at what the issues are, what role does everyone have to bear in case delays and what role does everyone play in collaboratively addressing them," Uma said, noting that the working group convened representatives from the district attorney offices, defense bars, the OCA and the city Department of Correction. "We hope to be able to answer more questions about what can be done with an eye towards how can we partner to get those things done."
Under state law, New York City's mayor may appoint 107 criminal court judges. But only about 74 currently work in criminal courts, including some judges who were initially assigned to civil courts, because so many mayoral appointees have been tapped to fill vacancies in the supreme courts that hear felony cases, according to the office of City Councilman Rory Lancman, the chairman of the Courts and Legal Affairs Committee. The mayor may not appoint more than 107 criminal court judges without a change in state law.
Once judges are assigned, staffing issues will persist unless more clerks and court officers are also in place, according to Timothy Koller, an executive assistant district attorney in the Staten Island District Attorney's office. Staten Island succeeded this January in getting a third judge – one for each courtroom the borough has – but Koller said judges engage in a game of musical chairs when it comes to securing the court reporters, officers and clerks needed for proceedings. By some accounts, hiring a judge and fully staffing the official's courtroom costs $1 million.
Several speakers testifying at the hearing suggested the city instruct its working group to focus on more equitably distributing court staffing. Henigman noted that Queens could only operate a jury trial section on a part-time basis last year, while Manhattan had seven dedicated trial sections. This is because Manhattan had 61 percent more judges sitting in criminal court. It also had 16 percent more misdemeanor cases than Queens last year, according to Lancman's office.
In the Bronx, a backlog of cases has led to an average wait of 642 days for a non-jury bench trial and of 827 days for a jury trial, according to the Bronx Defenders. Scott Levy, director of the Bronx Defenders' Fundamental Fairness Project, said thousands of cases are scheduled during every four-week court term, a period during which, on average, eight trials are held. He argued that the borough's resources do not reflect the severity of the court system's case load and this inequity resulted in a "regressive tax" on defendants who missed work and faced economic instability as they waited for their cases to conclude.
Larry Cunningham, a St. John's University law professor, said he did not think just adding resources to the court system would suffice. He noted that in many jurisdictions outside New York, a "control date" is set during an arraignment, and when it arrives, a trial date is scheduled. In New York, both the prosecutor and defense attorney must be ready to proceed before scheduling begins.
"Time and time again, we've seen that throwing money at a problem doesn't necessarily solve it," Cunningham said. "You also have to have the processes in place, and you have to have the actors in the system working together in order to make it effective."
Lancman said he hoped the city could play a leadership role in improving governance of the courts.
"The city's criminal court speedy trial problems are not unresolvable," Lancman said. "Recent collaboration between the mayor, the City Council, the Police Department, the courts, prosecutors and legal services providers have paved the way for improvements to our summons court – a separate part of criminal court, where most "broken windows" quality-of-life offenses are heard – to our bail system and to the speedy trial crisis affecting the city's longest pending supreme court felony cases. … Our criminal court is likewise deserving of our attention, and likewise capable of being reformed. We just need to have the will."
By Sarina Trangle