City & State: Criminal justice reform would protect immigrants from deportation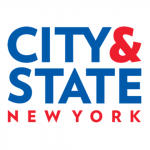 In order to truly protect immigrant New Yorkers from ICE and keep our families and communities whole, we must recognize how deeply intertwined all of the various justice systems are.
Justine Olderman, Executive Director of The Bronx Defenders along with Tina Luongo, Attorney-in-charge of the Criminal Practice at The Legal Aid Society and Lisa Schreibersdorf, Founder and Executive Director at Brooklyn Defender Services call for ten reforms in the criminal justice realm that will help do just that.
Read the City & State piece here.