City Limits: NY's Certificates Offer Catch-22 to People Convicted of Crimes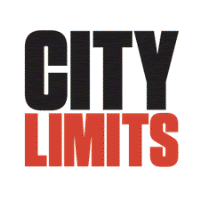 When John Orlando was released from prison last year, he wanted to get his life back. He'd worked for decades as a funeral director, and he wanted to keep doing that. He loved the work, he needed the money, and he wanted the dignity of paying back the money he stole.
"I was guilty. I did it. I deserved to be punished," Orlando said this past fall over breakfast in a Long Island diner. "If I could get my license back, I could make good."
But he can't. Orlando stole hundreds of thousands of dollars from his sick cousin who entrusted him with his estate. And when Orlando's business failed, he couldn't pay back the people who'd prepaid for their funerals.
He was convicted of three felonies for those crimes, and so he can't yet get that license back. In 2016, three years after his release, he'll be eligible to apply for a Certificate of Good Conduct, and if he gets it he'll be allowed to at least apply to get a new funeral directing license. Until then, Orlando remains barred from the work of dressing bodies, saying prayers and arranging flowers.
There are two similar kinds of certificates under New York state law: Certificates of Relief and Certificates of Good Conduct. They're almost identical legally. The difference, put simply, is that people convicted of multiple serious crimes can only get a Certificate of Good Conduct, and they have to wait before they're eligible to apply – the way John Orlando is waiting now. There's no built-in wait time for Certificates of Relief, which are reserved for people whose crimes were less serious.
They're peculiar documents. They were created to rehabilitate people with criminal histories by striking at the discrimination – legal, illegal and extralegal – that they face. But oftentimes a person with a conviction can only get a certificate after showing they've regained a place in society.
That creates a catch-22. A conviction can bar someone from public housing. It can keep them from getting professional licenses—such as the ones required to direct funerals, or be a security guard or a home health aide, among many others. And employers stigmatize people with convictions, making it hard for them to get jobs.
These are the problems certificates were created to remedy, but also the problems people often have to surmount before they're deemed worthy of one.
"On the one hand the certificates are a means to rehabilitation," says Molly Kovel, a lawyer with Bronx Defenders. "On the other, DCCS [the Department of Corrections and Community Supervision], judges, they see them . . . as a gold star, as a thing you get after you've been rehabilitated."
And so people with convictions are sometimes left to twist in the wind. Even if they have a certificate, people with criminal records tend to be poor and less educated—things that make it difficult to get things like an apartment or a job. Without a certificate, advocates say, it's even worse.
"It's not serving time that's hard. Living after you've done time is hard," says Richard Langone, a lawyer with personal experience with these issues: he was convicted of second-degree murder when he was a teenager. "Not many lawyers think beyond the consequences of a sentence."
[…]
By Frank Thurston Green
To read the full article click here.