BxD's Elizabeth Keeney presented at NLADA's Community Oriented Defender Network Annual Conference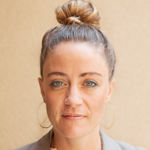 BxD's Managing Director of Social Worker, Elizabeth Keeney, presented at the NLADA's Community Oriented Defender Network Annual Conference on Wednesday, July 15th, 2015. She participated on the panel "Mandatory Reporting for Social Workers in Defender Offices."
A description of the panel:
All 50 states and the District of Columbia have enacted some permutation of mandatory reporting statutes, which require the reporting of child physical or sexual abuse to authorities. For social workers, a failure to meet mandatory reporting requirements may expose them to ethics complaints and loss of licensing. Does the Constitutional right to counsel extend the attorney-client privilege to all members of the defense team, including social workers, thereby trumping "mandated reporter" statutes? Without a bright-line decision on this matter in most jurisdictions, what is the exposure for the client, the attorney, and the social worker? What remedial policies and procedures are available to maximize the protection of all parties, especially the client?
Other panelists:
Lori James-Townes, Director of Social Work, Leadership and Program Development, Maryland Office of the Public Defender and Chair, National Alliance of Sentencing Advocates and Mitigation Specialists (NASAMS)
Meghan Garvey, Managing Director, Louisiana Center for Children's Rights
Leah Garabedian, Defender Counsel, National Legal Aid and Defender Association
For more information about the NLADA's Community Oriented Defender Network Annual Conference, click here.