New York Daily News: New version of charitable bond bill headed to Cuomo's desk could free thousands of poor Bronx defendants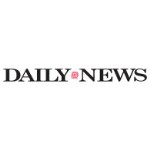 Legislation passed by state lawmakers last week with approval from Gov. Cuomo could free thousands of jailed Bronxites.
Sponsored by state Sen. Gustavo Rivera (D-Bronx), the new law will allow charitable organizations statewide to post bail – up to $2,000 – for poor defendants held on misdemeanor charges.
The Cuomo-vetted bill is an amended version of legislation that the governor rejected after it cleared the Senate and Assembly last summer, Rivera said.
Poor defendants often admit guilt rather than miss work while waiting on Rikers Island for trial.
"Right now, many people plead guilty because they can't afford bail," he said. "This law is about making the system more just."
Rivera based the bill on the Bronx Freedom Fund, a program that posted bail for 120 Bronx defendants from 2007 to 2009.
The program – shut down by a Bronx judge over legal issues- targeted first-offenders arrested for petty crimes such as drugs and graffiti. In 2010, 16,649 New York defendants were unable to make bail set at $1,000 or less.
Rivera said 93% of the defendants helped by the Bronx Freedom Fund showed up for every subsequent court date and 54% had their cases dismissed.
The old version of the bill would have established a three-year pilot program. The new version caps the charitable bail amount at $2,000 but will remain on the books permanently.
Rivera expected the legislation to pass last year but had to rework it to appease Cuomo, he said.
The law could gum up the already-busy Bronx justice system with more trials. But Robin Steinberg, executive director of the Bronx Defenders, said the legislation will help ensure that "justice is no longer determined by the size of your bank account."
The bill will become law after Cuomo signs it later this year.
By Daniel Beekman
Read more here.