BxD announces the release of its Holistic Defense Symposium report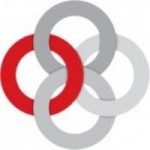 It has been a very exciting year for the The Bronx Defenders' Center for Holistic Defense! In May, we hosted the first annual Holistic Defense Symposium, which brought together representatives from 24 different organizations that are working to adopt holistic practices. In the coming weeks, we will begin meeting with our latest group of technical assistance sites. Since 2010, the Department of Justice's Bureau of Justice Assistance has funded the Center for Holistic Defense to provide intensive training and technical assistance in holistic advocacy to public defender offices across the country. Our technical assistance sites range from some of the largest statewide public defender systems to a small tribal defender office on the Flathead Indian Reservation in Montana.
The Holistic Defense Symposium brought together the defender offices that have received technical assistance from us over the past four years, as well as a number of other organizations committed to moving their offices toward holistic representation, for two days of discussions and presentations. Discussion topics included seamless access to services, interdisciplinary training, community engagement, building resources, and promoting culture to support holistic defense.
Click here to view the full Holistic Defense Symposium summary report.
Looking ahead, we are proud to announce that the following defender offices have been chosen to receive in-depth training and technical assistance from us over the next 12 months:
The Office of the Legal Defender, Phoenix, Arizona
The Yolo County Public Defender, Woodland, California
The Ninth Circuit Public Defenders, Charleston, South Carolina
The Thurston County Office of Assigned Counsel, Olympia, Washington
We are eager to bring holistic defense to the clients of more public defender offices across the country.
To donate to The Bronx Defenders and support our work bringing holistic representation to communities beyond the Bronx, please click here.