Bronx woman faces eviction from dead mom's NYCHA home — even if she pays bills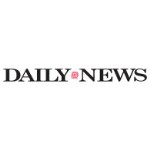 "I'm 74. I want to live in peace in my place." Aida Reyes is a client of The Bronx Defenders who is being threatened with eviction by NYCHA. Ms. Reyes moved in with her mother in 2011 to take care of her and after she passed away, Aida was told by NYCHA she needed to fill out a form to be put on the lease. She filled it out and when NYCHA told her it was the wrong form, she filled out another form. Then NYCHA moved to evict her.
"They had been given a lot of misinformation, relied on it and when they got to the borough office, none of that was there," said Runa Rajagopal, Ms. Reyes' BxD attorney.
Read the story from the The New York Daily News here.