Huffington Post: Bronx Schools Reduce Policing and Suspensions With Support From Parents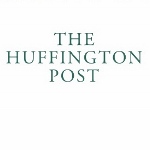 Bronx, NY — On Saturday, November 16th, members of the Bronx School Justice coalition held a public report back on a year's worth of work to reduce punitive disciplinary measures in Bronx public schools. Instead they are advocating for the use of restorative justice practices and positive disciplinary alternatives in schools. Nearly 120 community members joined parents, students, local elect eds and key officials in the New York City Department of Education (DOE) and New York Police Department's School Safety Division for the event.
The Bronx School Justice coalition was borne following a series of public mobilizations in the South Bronx last year protesting the high rates of Bronx school arrests, summonses, and suspensions. The New Settlement Parent Action Committee coordinated these public actions in conjunction with local student organizations and advocacy groups. After holding a People's Hearing on School Justice in the Bronx last June, officials from the DOE and NYPD agreed to meet with community members monthly to develop strategies to reduce school policing and increase positive disciplinary supports in schools.
Since last June, sizeable reductions in school policing have been experienced in the Bronx. There were 4,163 fewer suspensions in the borough, a decline of nearly 24 percent when compared to the 2011-2012 school year. School arrests in the Bronx were cut by more than half, with a total decline of 56 percent, and summonses issued to Bronx students to appear in court also went down by 49.4 percent. These declines follow increased trainings of Bronx school staff and NYPD School Safety Agents in positive disciplinary alternatives, including workshops for over 630 School Safety Agents that were facilitated by students and parents, with the support of local advocacy organizations, The Children's Defense Fund and The Bronx Defenders.
Though the declines in school arrests, suspensions, and summonses are quite notable in just one year of work, there was consensus amongst the panelists that the work is still in progress. Despite halving the total number of summonses issued to Bronx students, more than half of all summonses issued to New York City students in the last year continue to hail from the Bronx. The majority of these summonses — 59 percent — are for disorderly conduct, a low-level infraction. The racial disparities in school arrests and suspensions have also only declined by 5 percent, with 90 percent of all school arrests involving black and latino youth.