Bronx Defenders Urge City and State Officials to Assist Incarcerated People with Stimulus Check Applications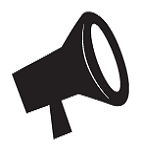 ***FOR IMMEDIATE RELEASE***
Bronx Defenders Urge City and State Officials to Assist Incarcerated People with Stimulus Check Applications
Nationwide Injunction Issued Recently Found that Incarcerated People Are Entitled to Benefits  
October 5, 2020
Ryan Karerat, The Bronx Defenders (RKarerat@bronxdefenders.org)
(NEW YORK, NY) – A federal court ruled that thousands of incarcerated people and their children have been improperly excluded from accessing stimulus checks since the start of the pandemic.
Justine Olderman, Executive Director of The Bronx Defenders, issued the following statement urging city and state officials to help people in DOC and DOCCS detention apply for pandemic relief funds through the CARES Act:
"There are thousands of people in custody across New York who may not know that they are entitled to apply for pandemic relief funds through the federal CARES Act. With the October 15th deadline rapidly approaching, there is no way they will be able to file the necessary paperwork without the help and support of the city and state.
Incarcerated people have suffered enough in New York's jails and prisons where mass outbreaks of COVID-19 have occurred during the pandemic. At a time when families across the country are struggling to make ends meet, we cannot leave incarcerated people and their families out of the relief and recovery efforts. These stimulus funds would allow currently incarcerated people to access the supplies and hygiene products they need and would be a critical support for themselves and their families upon release from jails and prisons.
The court ruling will be meaningless if steps aren't taken to make access to CARES Act funds a reality. We urge city and state officials – particularly the City's DOC and CHS and New York State's DOCCS – to work swiftly to assist as many people with stimulus check applications as they can before it's too late."