Bronx Defenders Statement on Gov. Cuomo's State of the State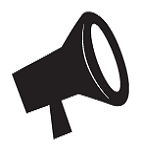 ***FOR IMMEDIATE RELEASE*** 
Bronx Defenders Statement on Gov. Cuomo's State of the State 
January 14, 2021 
CONTACT
Ryan Karerat, The Bronx Defenders (RKarerat@bronxdefenders.org)
(NEW YORK, NY) – Governor Andrew Cuomo today delivered his 2021 State of the State Address, outlining his key priorities ahead of the new legislative session. 
Scott Levy, Chief Policy Counsel for The Bronx Defenders, issued the following statement:
"In the midst of a devastating economic and public health crisis, it's never been more important for our elected officials to address the needs of low-income communities of color. These communities have borne the brunt not just of this pandemic but also of New York's legacy of criminalization and mass incarceration. 
That's why we join our advocacy partners from across the state to call for the Governor to embrace the 'Justice Roadmap' that lays out a clear vision of how to deliver meaningful criminal and immigration legal reform this legislative session. Lawmakers also have an opportunity to address the criminalization of poverty by delivering real housing justice rather than short-term band-aids for millions of New Yorkers, and by listening to directly impacted advocates sounding the alarm on how the family regulation system targets and devalues families of color. 
2021 can be the year in which we divest from a carceral system and invest in uplifting Black and brown communities instead. We hope the Governor joins us in the fight to realize that vision."