Bronx Defenders Statement on DOI Report on NYPD Violence and Misconduct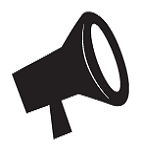 ***FOR IMMEDIATE RELEASE*** 
December 18, 2020 
CONTACT
Ryan Karerat, The Bronx Defenders (RKarerat@bronxdefenders.org)
(NEW YORK, NY) – The New York City Department of Investigation today released its report on the NYPD's conduct during the summer's protests against the killing of George Floyd and the endemic police violence against the Black community. 
Justine Olderman, Executive Director of The Bronx Defenders, released the following statement in response: 
"It has taken months for the city to acknowledge what was clear to anyone paying attention this summer: the NYPD's handling of the protests amounted to an unconscionable, calculated, and violent attack on the entire city.  The report lays out a clear picture of a police department that does not see itself as accountable to the communities it is meant to serve, and a Mayor that is unwilling and incapable of reining it in. 
There was police misconduct across the board, with individual officers beating protestors and violently repressing people's exercise of their First Amendment rights and doing so at the direction of NYPD officials. The report also confirms that the NYPD made a deliberate decision to target the predominantly Black and brown protestors in the South Bronx on the night of June 4th with a higher level of violence than in other boroughs. 
In response to protests against police brutality, the NYPD did not seek to prevent violence. It was the violence. The city's leaders must be held accountable for standing idly by when the police have been proven to be the aggressors and to act with impunity. 
The NYPD has thus far resorted to blame-shifting and fear mongering in response to widespread condemnation by New Yorkers shocked by what they saw. This level of institutional rot cannot be excused, explained, or reformed. It cannot be eliminated through better training or the "New York State Police Reform and Reinvention Collaborative," which the Mayor has already ceded control of to the NYPD. The only way to keep Black and brown New Yorkers safe is to demand that policy changes at NYPD are real and concrete, not simple name or command changes, and by shrinking the policing footprint entirely so that the city can invest in services and programs that actually have an interest and commitment to uplifting our Black and brown communities."