Bronx Defenders Applauds Passage of Bill Guaranteeing Legal Representation for Low-Income New Yorkers Facing Eviction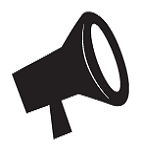 July 20, 2017, New York – In response to the passage of Intro 214b, a law providing free legal representation to low-income New Yorkers facing eviction, The Bronx Defenders issued the following statement:
"After years of advocating for full funding to ensure this basic protection for low-income New Yorkers, we are thrilled to see that it will finally become a reality. This legislation could not come at a more critical moment. Homelessness in NYC is at a record high and less than 30 percent of tenants in eviction proceedings have lawyers. (Before recent City programs, it was 1%.) Our civil attorneys and advocates see first-hand the invaluable difference that quality representation can make in keeping families in their homes. We applaud the City for taking this historic, nationally-unprecedented step and look forward to supporting its implementation."
The Bronx Defenders is a community-based and nationally-recognized public defender office dedicated to serving the people of the Bronx. Our staff serves approximately 35,000 low-income residents of the Bronx every year, providing them with comprehensive social and legal services, including free representation in Housing Court as part of our Civil Action Practice. For more information, click here.