Bronx DA Agrees to Property Seizure Reforms in Response to Bronx Defenders Lawsuit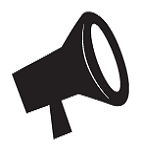 Contact: media@bronxdefenders.org
July 26, 2016, New York – The City of New York and The Bronx Defenders have requested a six-month stay of the federal class action lawsuit Encarnacion v. City of New York after the Bronx District Attorney's Office agreed to implement a series of reforms to ensure the NYPD promptly releases personal property back to its rightful owners after a case is over. As part of the agreement, the Bronx DA will share data on the effect of the reforms with The Bronx Defenders after three months to inform the course of the litigation.
"The proposed reforms are a step in the right direction," said lead attorney Molly Kovel of The Bronx Defenders. "We commend the new DA for working with us to address the constitutional violations raised in our lawsuit."
The suit was filed by The Bronx Defenders and the law firm of Boies, Schiller & Flexner LLP on January 8, 2016, to challenge the NYPD Property Clerk's policy and practice of retaining personal property seized in connection with an arrest long after the criminal case is over.
Under the City's current policy, the NYPD won't return personal property after an arrest unless the property owner can get a release from the DA's Office, even when the case is over. Although the City rules require the DA to issue a release within 15 days of a demand, before the lawsuit property claimants frequently had to wait much longer for a response.
The proposed reforms seek to streamline the process and create accountability for property releases from the DA's Office. As documented in a letter to the Court, under the system outlined in the agreement, every time a case is closed — including at arraignments — the assigned DA will review the file and decide whether to issue a DA property release or whether the office is planning to use the property for another purpose.  The release, if issued, will then be scanned and available in a computer system at the Bronx DA window for claimants to access.  In addition, all written demands for a DA release — whether served by mail or in-person — will be tracked electronically and reviewed by supervisors for timeliness.
The Bronx DA will also assign an Assistant DA at the end of August to monitor requests for property releases. If a claimant comes to pick up a release after 15 days and a DA response is not already in the computer system, the designated Assistant DA will be available to issue a response in most cases.
The letter to the court is available here.
For more information about the litigation, see The Bronx Defenders' case page.