Board Member Abbe Smith's new book "How Can You Represent Those People?"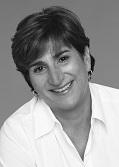 How Can You Represent Those People? is the first-ever collection of essays offering a response to the "Cocktail Party Question" asked of every criminal lawyer: how do you represent the accused?
The contributors are a diverse group of prominent lawyers and rising stars, each offering a different—and often very personal— perspective on "the Question." Many share stories—comic and tragic, stirring and heartbreaking—about how it feels to defend people accused of crimes ranging from the "ordinary" to the horrific. This fascinating collection is a must-read for anyone interested in crime, punishment, race, poverty, and the motivations of criminal lawyers.
Table of Contents
1. 'Defending the Guilty' after 30 Years; Barbara Babcock
2. How Can You Prosecute Those People?; Paul Butler
3. How Can You Defend Those People?; Tucker Carrington
4. There but for the Grace of God Go I; Angela J. Davis
5. Why I Defend the Guilty and Innocent Alike; Alan M. Dershowitz
6. Why It's Essential to Represent 'Those People; Monroe H. Freedman
7. Defending Civil Rights; Vida B. Johnson
8. Ruminations on Us and Them; Joseph Margulies
9. Wrecking Life: When the State Seeks to Kill; William R. Montross, Jr. and Meghan Shapiro
10. 'Those People' Are Us; Ann Roan
11. Representing Sex Offenders; David A. Singleton
12. How Can You Not Defend Those People?; Abbe Smith
13. Fair Play; Robin Steinberg
14. Defending . . . Still; Michael E. Tigar
15. Not Only in America: The Necessity of Representing 'Those People' in a Free and Democratic Society; Alice Woolley
For more about the book, click here.
.