Joint Statement: New York's Immigrant Legal Defenders Call on City for More Support to Fight Increased ICE Detention and Deportation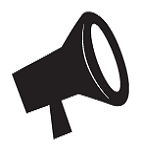 ***FOR IMMEDIATE RELEASE***
March 20, 2019
NEW YORK'S IMMIGRANT LEGAL DEFENDERS CALL ON CITY FOR MORE SUPPORT TO FIGHT INCREASED ICE DETENTION AND DEPORTATION
(NEW YORK, NY) – The Legal Aid Society, Brooklyn Defender Services, and The Bronx Defenders – New York City's defender organizations providing free legal representation through the New York Immigrant Family Unity Project (NYIFUP) to detained immigrants with pending cases at the Varick Street Immigration Court  – called on the City today to allocate$16.6 million in funding for Fiscal Year 2020 to defend immigrant New Yorkers from Immigration and Customs Enforcement (ICE) detention and deportation.
On Monday, the Varick Street Immigration Court opened two additional detained courtrooms with minimal information or coordination with NYIFUP or others in the defense bar. This will increase the number of initial hearings dockets each week without NYIFUP having the additional resources needed to staff them. The FY2020 request is critical to fully addressing the anticipated demand for representation and to fulfill New York City's commitment that no family be is torn apart by deportation because they could not afford a lawyer.
"The Trump Administration has launched an unprecedented attack on immigrant communities and families, including record numbers of immigrants arrested, in detention, and facing deportation. Without this funding, 40% of immigrants detained in New York may not receive NYIFUP counsel, and we will once again see New Yorkers facing detention and deportation alone while trained ICE attorneys, more empowered than ever, argue unopposed for their deportation. People will be deported away from their families, often to persecution or death, without knowing they may have had a strong defense," said the New York Immigrant Family Unity Project.
Without this funding, hundreds of New Yorkers will miss out on one of the most successful programs to win release in the United States. NYIFUP regularly wins the release on bond of hundreds of clients a year, who then return to their families and jobs – and NYIFUP then continues their excellent representation on the non-detained docket at Federal Plaza, where they have over 1,000 cases pending of people who were once detained but won release.
New Challenges at Varick Street Immigration Court 
Since 2014, the City has funded NYIFUP to represent detained individuals in Federal immigration enforcement custody facing deportation. The program has represented over 4,000 people since its inception on a universal representation, public defender model, and has won the release of thousands of people to their family members. An in-depth two year study by the Vera Institute of Justice found that 48% of NYIFUP cases were projected to result in victory, improving the chances of success for clients by an incredible 1,100% over unrepresented people.
NYIFUP has spawned dozens of deportation defense pilots in cities and states across America, including the SAFE Cities Network of programs, starting a revolution in immigrant defense that will one day lead to a Gideon-like national right to counsel for immigrants facing deportation.
In 2018, NYIFUP faced new challenges from the Trump Administration including a switch to all-video hearings at the Varick Street Immigration Court, which continues to undermine the highly successful in-person NYIFUP intake model and harm the fairness of clients' hearings; a cascade of anti-immigrant case law and policy changes issued by former United States Attorney General Jeff Sessions that are still binding; enormous political and administrative pressures on immigration judges to rush case completions and prioritize speed over due process; and a failure of communication from the courts in working with NYIFUP to facilitate pro bono representation.
###
The New York Family Immigrant Unity Project (NYIFUP) is the nation's first public defender system for immigrants facing deportation—defined as those in removal proceedings before an immigration judge. Funded by the New York City Council since July 2014, the program provides a free attorney to almost all detained indigent immigrants facing deportation at Varick Street Immigration Court who are unrepresented at their first court appearances.