Written Testimony to the Committee on General Welfare: Impact of Marijuana Policies on Child Welfare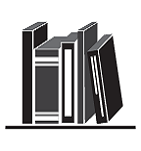 New York City Council
Committee on General Welfare jointly with the Committee on Hospitals
Oversight – Impact of Marijuana Policies on Child Welfare
April 10, 2019
Written Testimony of The Bronx Defenders By
Emma S. Ketteringham, Managing Director, Family Defense Practice
Anne Venhuizen, Supervising Attorney, Family Defense Practice
Jessica Prince, Attorney, Family Defense Practice
My name is Emma Ketteringham and I am the Managing Director of the Family Defense Practice at The Bronx Defenders. The Bronx Defenders has provided innovative, holistic, and client-centered criminal defense, family defense, immigration representation, civil legal services, social work support, and other advocacy to indigent people in the Bronx for more than 20 years. Our staff of close to 400 represents nearly 28,000 people every year and reaches thousands more through community outreach. The primary goal of our model is to address the underlying issues that drive people into the various legal systems and to mitigate the devastating impact of that involvement, such as deportation, eviction, the loss of employment and public benefits, or family separation and dissolution. Our team-based structure is designed to provide people seamless access to multiple advocates and services to meet their legal and related needs.
Our Family Defense Practice has been in place since 2005 and represents parents in child protection and all of the related family court proceedings that arise out of an abuse or neglect case. Since New York City first funded institutional parent representation in 2007, we have represented more than 11,000 parents in the Bronx and helped thousands of children either safely remain at home or safely reunite with their families. Our multidisciplinary staff of more than 50 attorneys, social workers, and parent advocates are assigned to intakes 1,500 new parents each year.
As a holistic defense organization, we have seen the ways that disparate enforcement of marijuana laws has hurt our clients—not only in criminal court, but in family court, housing court, civil proceedings, and in immigration proceedings.  We are encouraged that lawmakers are not only seeking to rectify the wrongs that criminal enforcement of marijuana prohibitions have caused in Black and Latinx communities, but are also working to ensure that the child welfare system does not cause needless court supervision and family separation based on a parent's use of marijuana. This testimony is intended to assist in that effort by identifying the primary ways that marijuana use is used against parents of color in the child welfare system, and how it often results in parents being added to the State Central Register for Child Abuse and Maltreatment (SCR), unnecessary court filings, prolonged supervision by the Administration of Children's Services (ACS), and traumatic family separation.