WNYC's The Takeaway: Confronting The Hard Realities of Race and Criminal Justice Through Ferguson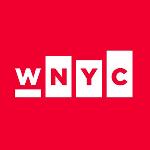 The shooting of 18-year-old Michael Brown in Ferguson, Missouri has highlighted a racial divide in the way communities across the country perceive police practices and the criminal justice system as a whole.
The statistics seem to tell a specific story. According to the Pew Research Center, compared to their white counterparts, black men are more than six times as likely to be incarcerated on the federal, state, and local levels. A 2008 survey from the federal Bureau of Justice Statistics found that black drivers were three times as likely as white drivers to be searched by police during a traffic stop.
Robin Steinberg knows these statistics well. She founded the Bronx Defenders more than two decades ago, and continues to lead the South Bronx-based public defenders office and advocacy organization today.
She tells Takeaway host John Hockenberry how police practices have changed in poor neighborhoods over the last two decades, and explains how these changes are reflected in courts and prisons across the country.
To listen to Robin Steinberg's interview on WNYC's The Takeaway click here.