Wall Street Journal: NYPD Required To Return Seized Items Faster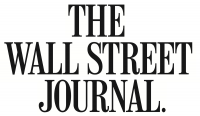 Niji Jain, our Impact Litigation Attorney, on The Bronx Defenders' settlement of a federal lawsuit claiming the NYPD unconstitutionally keeps money and other property long after a case is resolved.
The lawsuit was initially filed to challenge the NYPD's unconstitutional retention of property after a case is closed. The terms of this settlement, however, extend beyond this circumstance and apply to property held in open and closed criminal cases. As part of the settlement, the NYPD has agreed to comply with clear rules regarding the seizure and return of property; provide people with notice on how to retrieve their property; train and supervise NYPD personnel concerning these mandates; conduct audits to ensure compliance; and submit to ongoing court jurisdiction.
Read more here.