New York Times: Video of Police Encounter May Play Lead Role in Lawsuit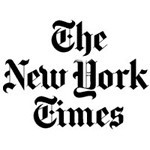 The man, Luis Solivan, 19, was later charged with assaulting an officer, but his case was dismissed after a grand jury watched the video, which an acquaintance shot through an apartment window in the Bronx, his lawyers say. Now, that same footage may emerge as crucial evidence in a civil rights lawsuit that Mr. Solivan's lawyers filed on Monday in Federal District Court in Manhattan.
The lawsuit charges that the officers, after chasing Mr. Solivan into his family's apartment on University Avenue on Nov. 14, engaged in a "brutal and sadistic" beating beyond what the video captured, also using pepper spray and slamming his head against a wall after he was handcuffed.
The officers have provided a different account. In a criminal complaint against Mr. Solivan, they charged that he attacked both officers and tried to take one of their guns. But a Bronx grand jury declined to indict Mr. Solivan on any of the charges.
Ilann M. Maazel, a lawyer representing Mr. Solivan, said that but for the video, "I think there's a real likelihood that the grand jury would have indicted him."
"What it shows is shocking," Mr. Maazel added. "It revealed that the police did not tell the truth and they wanted to put an innocent man in jail, potentially for many years."
A police spokesman, Paul J. Browne, said in a brief statement that Mr. Solivan, as the officers had claimed, tried to grab one of their guns. He added, without elaborating, that Mr. Solivan "would not cooperate" with the Civilian Complaint Review Board.
A city lawyer said the Law Department was awaiting formal receipt of the suit and would "evaluate the claims thoroughly."
The lawsuit names the officers as Thomas Dekoker and Brian R. O'Keeffe. In an unrelated case, Officer Dekoker was one of three police defendants found liable this summer in a jury trial over allegations of using excessive force against a man after responding to a call in the Bronx in 2008.
The jury awarded $500,000 in punitive damages and $1 in compensatory damages against the three; the city has asked that the verdict be overturned.
In the episode on the evening of Nov. 14, the lawsuit says, Mr. Solivan was returning home after buying cigarettes at a store near the apartment on University Avenue, when a police cruiser made a sudden U-turn toward him. He was unarmed and not engaged in unlawful activity, the suit says.
In an interview on Friday, Mr. Solivan said that after being asked by officers to stop, he "got paranoid" and ran toward the building.
Part of that chase was also captured on video, said Mr. Maazel, of the firm Emery Celli Brinckerhoff & Abady, who provided copies of both videos to The New York Times.
The chase video, taken by a security camera positioned above a door, shows a man running into the building; a police cruiser pulls onto the sidewalk and two officers go in after him.
At the time of the episode, Mr. Solivan was awaiting sentencing after pleading guilty to a charge of attempted murder, which stemmed from a 2010 stabbing that involved a fight with other young men, his defense lawyer, Karen Smolar, said. Mr. Solivan was later sentenced to probation and afforded youthful offender status, she added.
Mr. Solivan said the police followed him into his mother's apartment, where his two younger brothers also were. "They just started grabbing me, started hitting me," he said, adding that the officers accused him of resisting arrest. "I was not resisting arrest."
The apartment's windows, covered with metal grating, are about a foot and a half above the sidewalk. At one point, the acquaintance outside, using some kind of hand-held device, began recording through the window, Mr. Solivan said.
Mr. Solivan was eventually taken handcuffed into the hallway, where the officers banged his head against the wall, an act that was not recorded, Mr. Maazel said; he added that damage to the wall could be seen in photographs taken later.
Mr. Solivan was held for about an hour at the 46th Precinct station house, where the lawsuit alleges that he was taken into the bathroom by the officers and punched and kicked. He was later found, at St. Barnabas Hospital, to have "blunt head injury," the suit says, including injuries to his nose and face.
The officers prepared the criminal complaint against Mr. Solivan, who was jailed for about two weeks, his lawyers said.
The criminal complaint accuses Mr. Solivan of punching both officers, and says when each officer tried to call for backup, Mr. Solivan grabbed their radios. He tried unsuccessfully to remove one officer's holstered gun, the complaint says, adding that the altercation left both officers' arms bruised.
Ms. Smolar, trial chief with the Bronx Defenders, a public defender organization, said she obtained the video and offered it, along with Mr. Solivan's medical records, to the grand jury that considered the charges against him.
She said she was told that the grand jury, after viewing the video and hearing testimony from Mr. Solivan, voted against an indictment.
Ms. Smolar, who watched the beating footage again last week, recalled: "I was again moved by my reaction to his helplessness, vulnerability, his powerlessness. I wanted to reach into the video and stop them."
By Benjamin Weiser and Randy Leonard
Read more and watch the video
here
.