The Week: Preventing another Eric Garner tragedy: 6 simple reforms we can implement right now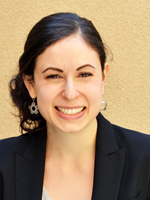 In the last two weeks, grand juries failed to indict the white police officers who killed Michael Brown and Eric Garner. These decisions have exposed deep-seated issues of race, class, and power that still pervade our society. We should keep protesting injustice where we see it, as thousands have done across the country. At the same time, we should also consider specific policy changes to mitigate these problems in the short term. As a public defender, I can think of six changes that would help the criminal justice system treat all lives more equally, starting now:
1. Appoint permanent independent prosecutors
Cops and prosecutors rely on each other. District attorneys win elections with the support of police; prosecutors depend on police investigations in all of their cases. We cannot expect prosecutors to go after police officers — their colleagues — with the same vigor they use every other day of the week to go after the "bad guys." Each state attorney general's office should establish a special prosecutor's office that would be responsible for taking all cases against police officers and other public officials. Two Missouri state legislators are already seeking a version of this proposal. And this approach has already borne fruit in other states: In North Carolina last year, a prosecutor failed to get an indictment of a white police officer who had killed an unarmed black man. The state attorney general's office took over and, after presenting twice as many witnesses to a different grand jury, procured an indictment for voluntary manslaughter.
2. Increase transparency
Grand jury proceedings are opaque by nature. There is no judge. A defense attorney is present only when her client is testifying; even then, the defense lawyer is not allowed to speak. All personnel, from the stenographer to the interpreter, work for the prosecutor. Above all, the proceedings are secret. We don't know, for example, whether Daniel Pantaleo, the officer who put Eric Garner in a choke hold, was asked questions during his grand jury testimony that were as tough as those that prosecutors usually put to defendants. Although every state system provides for grand juries, half of states opt instead to bring charges using public preliminary hearings. Two New York lawmakers have recently called for prosecutors to release grand jury proceedings to the public, and plan to introduce a bill obligating prosecutors to do just that. An even quicker fix would be for New York's district attorneys to use preliminary hearings instead of or in addition to grand juries. Either of these solutions would bring sorely needed transparency to the system.
3. Empower internal affairs investigations
Just as prosecutors face conflicts when bringing cases against police, officers cannot reasonably be expected to arrest and sanction their own. The New York Police Department generally does not arrest its own officers for acts committed on the job. Even in cases of egregious misconduct resulting in criminal charges or civil lawsuits, officers often face no consequences at work. These are issues that should be taken up by the newly created NYPD Office of the Inspector General.
4. Outfit cops with body cameras
As many have suggested recently, body cameras would help create accountability among officers in a few ways. Because there was no video in the Michael Brown case, we are limited to speculation and projection; but the video in the Eric Garner case seems to have convinced even Bill O'Reilly that something wasn't right in that grand jury. Cameras not only show the use of force but the context in which force was used, a crucial consideration in cases brought against officers after the fact. President Obama has requested funds for a national body camera initiative, a proposal that would require congressional approval, and the NYPD has already begun a pilot program equipping some of its officers with cameras. Other jurisdictions have had success with body camera programs: in 2012, the first year of the camera program in Rialto, California, complaints against the police fell by 88 percent and use of force by police fell by 60 percent.
5. Make cops pay up
If a civilian injures another person, she's on the hook for those damages. But if you work for the NYPD and you hurt someone on the job, the City of New York will bail you out almost every time. A recent study published in the NYU Law Review found that, in civil rights lawsuits requiring damages, the government paid 99.98 percent of the money; individual officers "almost never contributed anything." If we want these lawsuits to deter police crime, police must feel the consequences of their actions. Until this money, or at least a portion of it, comes out of the NYPD's pocket — whether from pension funds, salaries, or discretionary pools — the NYPD will have no concrete incentive to change its behavior, from the top down or the bottom up.
6. Train officers in first aid
Finally, and most simply, we should make sure police officers are thoroughly trained in CPR. Right now, NYPD officers receive CPR training in the academy, without refresher courses. The result is that police are not comfortable performing the procedure. For more than five minutes in the Eric Garner video, several officers stand around waiting for an ambulance to arrive as Garner lies on the ground, inert but still alive. CPR training might have saved Garner's life that day. In 2010, an 11-year-old asthmatic girl died after an officer pulled over her mother's car on the way to the hospital and then refused to perform CPR. Ever since, the family has been pushing for a law requiring officers to receive CPR training every two years — and is renewing its efforts after Eric Garner's death. This is a policy that Commissioner William Bratton could implement as early as tomorrow. It certainly couldn't hurt.
By Sarah Lustbader, Bronx Defenders Criminal Defense Attorney
To read the original article click here.