The New York Times: The Girls Who Haven't Come Home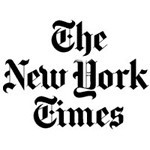 The last time they took Vernice Hill's children away, the time they didn't give them all back, was the afternoon she went to see her neighbor. Ms. Hill lives in a hulking building on East 188th Street, in a frayed neighborhood in the Bronx. It was May 1, 2005.
Inside her apartment, her two little girls, 3 and 6, were napping. Her two teenage boys, Jmapie, 13, and Matthew, 15, were supposed to be tidying up their room. Around noon, Ms. Hill went to catch up with a frail woman she gossiped with. First, she had some beers. A pot of neck bones and kidney beans simmered on the stove.
Ms. Hill figures she was gone at best an hour. (The police report suggested several hours.) Her keys lay inside. When she returned, she banged on the door and got no response. Rather than clean their room, the boys had gone out — Matthew to the park to play basketball and Jmapie downstairs to a friend's.
Ms. Hill asked her neighbor to call 911. Firefighters and the police came and pried open the door.
When the officers wouldn't let Ms. Hill in, she got cross. The police report quoted her as saying, "If you want my kids, take them," and then punctuating that with a vulgarity.
The report presented a dismal summation: an inebriated mother, a filthy apartment infested with roaches and spiders; two little girls, who, when awakened, complained of hunger and of being alone for a long time. (Ms. Hill said her apartment "wasn't the best, but not that bad.")
An ambulance took the girls, who will be identified by their initials, J. and N., to protect their privacy, to the hospital. The brothers saw their sisters and went along. The police arrested Ms. Hill on child endangerment charges.
Though the boys gave authorities the name of an aunt, she wasn't allowed to take them because she had five children of her own. Ms. Hill has plenty of relatives, the sort who in better-off families can mind children when trouble brews. But Ms. Hill's relatives were themselves overwhelmed.
The criminal charges ultimately were dismissed. Yet her children were taken, and a poor family was plunged into the vortex of the foster care system, a destination it had visited before and where it still resides.
By mid-2008, Ms. Hill was barred from seeing her daughters, even though her sons had come home and were faring well. The girls have still not been returned. She and her advocates feel that an unresponsive system failed to help her repair her crumpled life and keep her family together.
The city's child welfare system, overseen by the Administration for Children's Services, remains one of the most treacherous corners of social policy, a long troubled universe hobbled by defective approaches and strained services. Foster care is essentially a poverty business.
Ms. Hill's case has unfolded at a time when New York's foster care census has been falling, to less than 13,000 this year, its lowest point in decades, well beneath the peak of nearly 50,000 in 1992 when the crack epidemic exploded the population. Policies are increasingly aimed at keeping families intact, and there has been a shift in the balance between the rights of children and the rights of parents, as parents have obtained better legal representation.
The median length of time spent in foster care for children who eventually get adopted is now about four and a half years, an eternity in the fragile life of a child. Ms. Hill's case has exceeded eight years.
The case gets at the elemental question of who deserves to keep their children. And it is about the creeping passage of time. It is a case with so many contours that it now seems to defy a just solution.
"This is a case where the confluence of circumstances would drive a Solomon over the edge," said Steven Banks, the attorney-in-chief of the Legal Aid Society, which until recently represented all of the children in the matter.
A Rough Start
Vernice Hill's apartment is a worn, overstuffed three-bedroom with lime-colored walls. Goldfish swish around in a large tank. She is 48, and bears the accumulated scars of a ragged, unpretty life. She can be coarse, tart, remote. She admits to poor judgment with men. All told, she has six children. She drank heavily for too long. But the law, squishy as it is, doesn't specify that you need to be an ideal parent to keep your children.
Ms. Hill grew up in Brooklyn, in a cramped, impoverished household, among six full siblings and five half-siblings from a prior relationship of her father's. Her parents separated when she was about 8. When she was 12, she moved with her mother and siblings to the Bronx.
She got pregnant when she was 15, sending her life along a stuttering trajectory.
Ms. Hill gave birth to a daughter, Nieama, in 1980 and dropped out of school in the ninth grade. One day, while Ms. Hill was at the store, she said, her mother called the police to turn the baby over to child welfare. It took Ms. Hill months to get her back. Her mother threw them out of the house, and they lived with friends and at a shelter. Looking back, Ms. Hill said, "I started life at too young an age. I was a child taking care of a child."
For about eight years, she bounced between St. Thomas and St. Croix, living with Nieama's father and his relatives. They broke up, and she returned to New York in 1988, landing again with Nieama in homeless shelters. Ms. Hill found her way into trouble and had some arrests she is ashamed of. She found sporadic work at a food cart and a bar. She got involved with a shelter security guard and had Matthew and Jmapie with him. Soon, the father moved on. She went on public assistance, her main support for most of her life, and was placed in subsidized housing.
In the early 1990s, she again came to the notice of child welfare. There were a couple of brief foster care removals. A continuing spat involving a neighbor, excessive drinking and leaving her children alone resulted in the neighbor calling the authorities about Ms. Hill in early 1994; her three children were removed for a short period.
Around this time, she met Isaac McDonald. He was a mechanic. Soon, he moved in with her. He had a son in Jamaica but wanted more children. Against her better judgment, Ms. Hill had a son, Darnell, in 1995, and then N. in 1999 and J. in 2001 with Mr. McDonald.
Both Ms. Hill and Mr. McDonald were heavy drinkers, and booze cost him a garage he opened, he said. Ms. Hill acknowledges that it was not easy being a mother. "It was like my hair was being pulled all different ways," she said.
A succession of episodes built up a deeper history with child-welfare officials.
In 1999, Ms. Hill quarreled with a woman in her building after one of Ms. Hill's sons said the neighbor cursed at him. She said the woman hit her with a stick. Ms. Hill got a kitchen knife. The police arrested them both, and Matthew, Jmapie, Darnell and N. went into foster care for 22 months. Four months after they returned, a neighbor reported that N. had a bruise on her cheek — Ms. Hill said it resulted from an accident with a bike — and the children were removed again briefly.
In July 2002, Ms. Hill and Mr. McDonald got into a brawl outside their building and were arrested. Jmapie and Matthew were at camp, and Ms. Hill's mother took the three other young children. After a month, while Ms. Hill was still in jail, her mother notified child welfare that the children were too much for her, and they re-entered foster care. Jmapie and Matthew were allowed to stay with Ms. Hill. Ms. Hill and Mr. McDonald split up.
In March 2003, J. and N. were returned to Ms. Hill, but A.C.S. said Darnell had special needs, and he was still in foster care in May 2005, when Ms. Hill's family once again dissolved into the solvent of Bronx County Family Court.
Changing Stories
The case was given to the Children's Village, a respected private agency dating back to 1851. Ms. Hill was ordered to complete a constellation of programs: drug abuse treatment, parental skills training, and individual and group therapy. Visitation schedules with the children were arranged.
Jmapie and Matthew went to one foster home, the two girls to another. Tensions developed between the boys and their foster family, and after two months, they were moved to a residential treatment center in Westchester.
Toward the end of 2005, court records show, everything pointed to the children being returned to Ms. Hill.
Then friction arose with the foster mother who had N. and J. In March 2006, the girls were moved to a new home, a development that sent the case lurching in a new direction.
The new family, who in the interest of the girls' privacy will be identified by the initial of their surname, L., lived in Harlem and were appealing foster parents. According to case documents, he is now 75, a retired nursing aide and hospital police officer. His wife is 46 and no longer works for health reasons. During a previous marriage, she was devastated when she lost a baby 10 days after birth. They listed income of $52,000. They bought the girls new clothes and toys, and lavished them with attention.
The very next visit with Ms. Hill, J. was uninterested in seeing her mother. She said she preferred to be with her foster parents.
But at a subsequent visit, according to court testimony, J. cried and repeatedly begged Ms. Hill to take her home.
Mr. and Mrs. L. would not comment, nor would Craig Marshall, the current lawyer for the girls.
In July 2006, the girls spent the day at Ms. Hill's home, and N., then 7, went to the store to buy soda, then had trouble getting back into the building. Ms. Hill said older friends accompanied her; N. told her caseworker she went alone. The agency suspended home visits for months. The caseworker later testified that he looked into the incident but made no notes in the file.
The following month, Darnell, Jmapie and Matthew were returned to Ms. Hill. They never went back into foster care.
The intention, Ms. Hill said she was told, was for a staggered return of the children, the boys first, the girls next. Ms. Hill saw her family as "like a pie and you've got two pieces missing."
The possibility of the girls being entrusted to Mr. McDonald or Nieama Baxter, Ms. Hill's oldest child, was raised, but evaporated.
As time passed, the girls seemed increasingly smitten with their new setting. Records show the foster parents took the girls to Disney World, and gave them for Christmas what the girls summarized as everything that they asked for.
In time, the foster family expressed interest in adopting them. For the most part, caseworker reports were quite positive, and the Children's Village agreed. Ms. Hill was firmly opposed. In April 2008, the Children's Village filed a petition to terminate Ms. Hill's parental rights.
This happened even though a caseworker — one of a revolving cast — testified that visits with Ms. Hill were going well.
That same month, without a court order, the agency halted visits between the girls and Ms. Hill, after it got a report from a therapist. The therapist wrote that the foster mother said the girls had been physically abused by Ms. Hill. The report said the girls felt anxious and threatened around their mother and wanted to stop seeing her. The therapist recommended that visits end. She never spoke to Ms. Hill.
Ms. Hill said she was also told by her caseworker that her daughters didn't want letters, gifts or phone calls from her.
At this point, Ms. Hill had a new lawyer, Stacy Charland from the Bronx Defenders, a nonprofit group that represents most of the indigent parents in Bronx foster care cases. She challenged the agency's decision. In early September 2008, a court referee ruled that the agency had to begin "therapeutic visits" between Ms. Hill and her daughters.
Read more here.
By N. R. KLEINFIELD