The Guardian: New York City foster care: stories from children and parents the system failed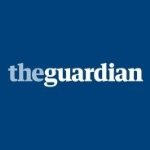 Nearly a decade later, Angelo Clement vividly remembers the phone call that changed his life.
The then 14-year-old high school freshman was home alone on a school night in his small one-bedroom apartment in midtown Manhattan, where both he and his mother lived, when a teacher called looking to speak with his mother. Clement told her that his mother wasn't home and hung up.
Over the next 48 hours, the teacher would anonymously reach out to the state's central register at the Office of Children and Family Services, claiming neglect on the part of Clement's mother. The case was immediately directed to case workers at the city's Administration for Children's Services, known as ACS, who swiftly began an investigation.
Investigators conducted numerous weekly unannounced visits to the family's apartment. Despite finding no evidence to suggest that any abuse had transpired, the agency took the case to a Manhattan family court, where a prosecutor argued that Clement's mother – who had a past medical history of bipolar disorder – was not mentally fit to raise him. Within a few months, a judge ruled that Clement be taken into ACS custody and placed into the city's foster care system. He would not live with his mother again for four years.
"I was removed from a safe environment at home with my mom where I wasn't abused or neglected to a situation where I was very much unsafe," said Clement, 21, who signed himself out of the foster care system at 18.
Clement's story is one of more than 75 collected in recent months through a phone hotline set up by the office of the New York City public advocate, the city's watchdog agency, where current and former foster care children, relatives and social work professionals anonymously called in and shared their personal stories of hardship with the New York City foster care system.
The office's findings and respondents' recommendations for reform are due to be released in a report – data from which was provided to the Guardian – on Wednesday.
I interviewed close to a dozen of these individuals, all former foster care children or current birth parents whose children remain in the foster care system. Their stories of frustration with ACS largely portrayed an inflated city bureaucracy that has at times abused its mandate in city family courts, failed to secure a safe living environment for children and in recent years not directed adequate resources to programs focused on providing children with a permanent living situation, known as permanency planning.
Nowhere to go
Alyanna Camacho was 17 years old when she first entered ACS custody. Unlike Clement, she at first sought refuge from a dangerous living situation. A member of her family, she alleged, had abused her for years when she finally sought help from her then boyfriend's mother.
"I didn't feel safe anymore and I had been suppressing it for so long that I couldn't any longer," said Camacho, 21, now an incoming college senior at Suny-New Paltz.
She first lived with her older sister before being moved to an emergency placement in a foster care group home in the Bronx. She lived in four different foster care placements over four years. The instability, she says, triggered sporadic panic attacks and periods of depression. There were few resources provided by her ACS case workers, but she had nowhere else to go.
Camacho entered college in the fall of 2012, with her case stuck in a family court in lower Manhattan. Her court-appointed lawyer, she says, did not explain the reasons for the delays. In spring 2013, the judge threw out the case, claiming a lack of evidence. She appealed the ruling but the case was again thrown out in May 2014. She says her experience in the foster care system was traumatic.
"For me, it was better to not be in the system than to be in the system," said Camacho.
Caught in limbo
Latoya James is a 31-year-old single mother living in Harlem in the fight of her life to get back custody of her two sons, aged five and four. Family court judges removed them from her custody on separate occasions, citing her past mental health issues and recreational drug use. Her case has endured for years in family court and she now faces termination of parental rights, a prospect that would allow the state to place her children up for adoption, claiming permanent neglect.
James says she has worked tirelessly to get back her sons, completing ACS-required parenting classes and mental health assessments. A military veteran, she recently sought out legal aid from the mayor's office of veteran's affairs, who she hopes can revive her chances.
"What I've gone through as a single mother to get back my kids is totally unjust," said James. "I'm accountable to the state to show that I'm fit to be a mother, but who's going to hold ACS accountable?"
A city agency out of the spotlight
The Administration for Children's Services is a large city agency, with more than 6,600 employees and a budget of $2.9bn but largely remains outside of the public eye.
In a statement, an ACS spokesperson said he could not comment on any of the individual cases brought forth, citing privacy laws. He went on to say that the foster care system has made great strides in the last decade.
"As the number of children in foster care continues to drop, we are focused on well being, in addition to safety and permanency, to improve outcomes for our children," said the spokesperson.
The number of children in the foster care system has dropped since 2000. Today, there are slightly more than 11,100 children in the New York City foster care system, with about 800 aging out each year, who live in group homes operated by an estimated 29 foster care agencies contracted by ACS.
ACS does not have removal power, except in extreme cases, and must take all its cases before a judge in family court. In court, children and parents are separately represented; typically by lawyers from Legal Aid Society or by a pro-bono private attorney.
Family court is unique in the American legal apparatus. It is a civil court that falls outside American criminal law, thus the sixth amendment right to a speedy trial clause does not apply. This means that a case can languish for years with no resolution. The public advocate's report highlighted that more than a quarter of the hotline's respondents said they had lived in foster care for three to five years with an additional more than 20% reporting between five to 10 years. In only 10% of cases was the child returned to their birth parent.
New York City is the third worst jurisdiction in the country in terms of the average length of stay for a child in foster care and it is largely due to an overburdened family court system, says Emma Ketteringham, managing director of the Family Defense Practice at the Bronx Defenders, a public defender non-profit in the south Bronx that represent parents in abuse or neglect and termination proceedings.
"What we need is family services, such as mental health treatment, drug treatment, good safe housing. Not only a focus on removal," said Ketteringham. "The vast majority of our clients are there [in court] for charges of neglect and not abuse but charges of neglect are often difficult to disentangle from the underlying issue, which is poverty."
Calls for reform
New York City public advocate Letitia James has led the campaign for foster care reform since she assumed office in January 2014. In an interview, James defended her criticisms of ACS and the foster care agencies that they contract.
She says there has not been a concerted effort to focus on adoption services, permanency planning, caseworker training and to address the monumental delays in the family court system, which she partially attributes to a number of agencies missing court dates, documentation and changing staff during trial.
She said she hopes the report will spur change.
"Children of foster care don't have lobbyists," said James. "All they have is individuals such as the public advocate of the city of New York. That's really our job and our mission to stand up for those without a voice."
By Daniel Medina
To read the original article click here.