The Christian Science Monitor: Retraining the NYPD after chokehold death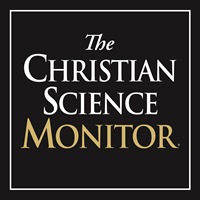 NEW YORK — The New York City Police Department outlined a new tactical training program on Monday as the administration of Mayor Bill de Blasio continues its efforts to mend the fractured relationship between the nation's largest police force and the city's minority communities.
Speaking before the New York City Council Monday morning, police Commissioner William Bratton told lawmakers that for the first time in the city's history, the NYPD would begin requiring its officers to undergo additional tactical training each year – "refresher courses" with a renewed focus on de-escalating encounters and treating citizens with respect, even during arrests.
"The verbal and physical tactics necessary to assess and control a situation are perishable skills," Mr. Bratton said. "We cannot reasonably expect police officers to maintain those skills on the basis of the training they receive as academy recruits, without regular refreshers to keep them current and sharp."
The announcement of the department's new annual "in service" training comes less than two months after Eric Garner, a 350-pound black man, died allegedly at the hands of New York police. Mr. Garner, who resisted arrest, was subdued in an apparent chokehold that has been banned by police policy since 1993.
The arrest was vividly captured by bystanders' smart-phone videos and led to another summer of simmering tensions between the NYPD and the city's black and Latino residents.
The tension in New York became more acute a few weeks after Garner's death, too, following the police shooting of Michael Brown in Ferguson, Mo. That death roiled the nation and put a spotlight on police tactics in minority neighborhoods around the country.
But NYPD officials on Monday said their new training efforts – which will begin as a limited pilot program in November – would attempt to build "legitimacy" between police officers and the communities they protect.
One aim, Deputy Commissioner of Training Benjamin Tucker told city council members, is to "get our officers to understand that how they treat the public in their encounters on the street makes a huge difference in how and whether the public leaves that encounter … [feeling] as though they've been respected."
Citizens who encounter police, whether during a "stop and frisk," a "for cause" arrest, or even just the isuing of a summons, should feel that "they leave that encounter with their dignity," Mr. Tucker said.
A year ago, a federal judge found that the city's aggressive use of stop-and-frisk, a permissible tactic under certain conditions, violated the US Constitution and illegally targeted minorities.
The controversy last summer helped propel Mr. de Blasio, a little-known middling candidate at the time but outspoken in his criticism of NYPD tactics, to a historic landslide win in the fall.
"Myself, as a police professional for over 40 years and as a resident of the city for the last five years," Bratton told council members Monday, "I shared the opinion of the mayor that the quantity of the enforcement activity – particularly as it related to 'stop, question, and frisk' – was inappropriate, even from observing it from the outside."
Bratton said that he began to assess NYPD training even before the fatal arrest of Garner. Prior to his appearance Monday, a small crowd gathered in front of City Hall to protest the Staten Island resident's death in police custody. Last month, the Rev. Al Sharpton led a march of thousands of protesters at the site of Garner's death, demanding that criminal charges be brought against the officers involved in the arrest.
Many community groups continued to condemn Bratton's signature policing methods after his testimony Monday. Critics say his "broken windows" approach unfairly targets poor minority areas – for example, Garner's fatal arrest for selling loose cigarettes.
"No matter how much officer training is enhanced, Broken Windows policing increases the odds of misconduct and wrongful arrests," said Emily Galvin, a criminal defense attorney with the Bronx Defenders, in a statement. " 'Broken Windows' policing creates distrust in communities through the sheer volume of police encounters and the disparate targeting of communities of color."
But the new three-day in-service training, which will be held at the department's new police academy facilities in Queens, will include "two core priorities," the commissioner said.
"First, how to talk to an initially uncooperative person with the goal of avoiding a physical confrontation and second, how to physically restrain a suspect who continues to resist arrest without harm to that individual or the officer," Bratton said.
But despite saying that he felt NYPD training needed "significant enhancement," the commissioner also said the department has been a "model of restraint" among all the nation's police forces.
New York cops have resorted to force for less than 2 percent of all arrests so far this year – the lowest rate since the department started keeping records. Officers used force during nearly 9 percent of arrests in 1992 and 4.6 percent in 2004. "We're making 98 out of 100 arrests without reportable use of force," Bratton said.
"Included in these arrests are more than 25,000 arrests including weapons, 5,000 of which involved firearms," he continued. "These numbers demonstrate the judgment and skill of the vast majority of our officers in dealing with frequently difficult arrest situations."
But annual tactical training seminars will help officers reduce tense encounters even more, Bratton said.
"Our goal is ambitious because it has to be," he said. "Within a few years, our expectation is that other police departments will be coming to us for guidance in best practices and we'll be the nation's model for both recruit and in-service training."
By Harry Bruinius
To read the original article click here.