The Center for Holistic Defense selects three Partner Public Defender Offices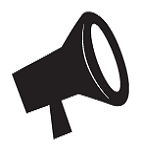 The Center for Holistic Defense, sponsored by BJA and a project of The Bronx Defenders, has announced the recipients of its 2010 Holistic Defense for Public Defender Offices Technical Assistance Project. In response to its Request for Proposals, the Center received 23 applications from public defender offices across the country. The three offices chosen are The Knox County (TN) Public Defender's Community Law Office, The Wisconsin State Public Defender, and the Washoe County (NV) Public Defender. Each office will receive six months of step-by-step guidance and hands-on assistance in adopting a more holistic public defense practice.
Holistic defense is an innovative, client-centered and interdisciplinary model of public defense that addresses both the circumstances driving poor people into the criminal justice system as well as the devastating consequences of criminal justice involvement by offering criminal, as well as related civil legal representation, social work support, and advocacy in the client community. The Center seeks to support and promote public defender offices, individual advocates, policymakers, and others who seek to redefine public defense in this way.