The Bronx Defenders wins its first ever civil jury trial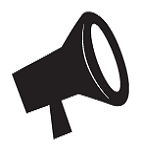 This October, The Bronx Defenders won its first ever civil jury trial. Our Civil Action Practice Attorneys Karen Maxim and Graham Dumas litigated the case of their client, Ms. Lopez (not her real name), who faced eviction when the New York City Housing Authority (NYCHA) brought a housing case against her and accused her of using her public housing as a place of business to sell drugs.
Ms. Lopez had lived in her NYCHA apartment almost her entire life. When her grandmother passed away, Ms. Lopez took over the lease as Head of Household and she currently lives in the apartment with her young children. In early 2012, the NYPD raided the apartment and arrested Ms. Lopez. This single arrest—Ms. Lopez's first and only—triggered a devastating cascade of legal actions that plagued Ms. Lopez for the next two years. Ms. Lopez's ordeal began with a Criminal Court case following her arrest, then by a Family Court matter, and ultimately a Housing Court case, all based on that single arrest. Despite the fact that the evidence NYCHA presented in Housing Court was thin at best, the city agency refused to settle. The only offer presented by NYCHA was time for Ms. Lopez and her family to move out of their apartment. As moving out would have made the family homeless, Ms. Lopez had no option but to go to trial.
After extensive pre-trial litigation over the course of several months, the case was transferred to the Civil Court where The Bronx Defenders fought its first civil jury trial. Karen and Graham cogently argued and won every major objection that came up in front of the judge. When NYCHA's main witness, the officer who arrested Ms. Lopez, did not appear to testify, the judge dismissed the case immediately. To this day, Ms. Lopez and her children remain safely in their apartment, the only home they have ever known together as a family.
This trial highlights the daunting challenges and needs faced by many Bronx Defenders clients and their families. There is no right to counsel in Housing Court. For every tenant The Bronx Defenders represents, there are hundreds more who must navigate Housing Court alone. Every pro se (when an individual represents his/herself) tenant faces an unequal and often biased playing field and a system beset by lack of transparency and accountability.
The Bronx Defenders is proud to have had this opportunity to stand up with Ms. Lopez and to help her claim her full right to due process in Housing Court. We look forward to the day when all tenants can stand with legal representation to have their day in court.