The Bronx Defenders Supports Bill That Would Remove "Turnstile Jumping" from NY Penal Code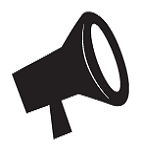 July 25, 2017, New York – In response to the introduction of S4841, a bill that would remove "turnstile jumping" from the NY penal code, The Bronx Defenders issued the following statement. The bill was introduced by Senator Jesse Hamilton at a press conference this morning.
"Subway and bus transportation are basic needs to live and work in a city like New York. Criminalizing people who cannot afford metro fares is not only immoral and cruel—it is ineffective and ultimately more expensive for the city. The real solution is simple: subsidized fares for low-income New Yorkers. But until then, we must as least ensure that those who bear the brunt of rising income inequality in our city and ever-increasing fares do not end up in the criminal justice system or burdened with civil fines that only compound the challenges they already face. Senator Hamilton's bill is a concrete step in the right direction."
The Bronx Defenders is a community-based and nationally-recognized public defender office dedicated to serving the people of the Bronx. Our staff serves approximately 35,000 low-income residents of the Bronx every year, providing them with comprehensive social and legal services.