The Bronx Defenders' Summer Kick Off and Happy Hour on Tuesday, June 21!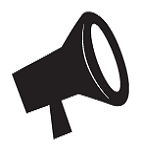 Join The Bronx Defenders' Young Professionals Committee on Tuesday, June 21, from 7-9PM at The Wharf Bar & Grill in Manhattan for a discussion on the NYPD's controversial Stop & Frisk policing strategy. At the Wharf, you will meet like-minded individuals, talk to Bronx Defenders staff about the real life implications of Stop & Frisk and what actions The Bronx Defenders is taking and how you can help.
We have reserved space on the outdoor deck (we will move inside if it rains) and will have an extended happy hour until 9pm which will include: $3.50 pints on two select draft beers, beer buckets of 6 Rolling Rocks for $8 or 6 Coronitas for $10, and $1 tacos!
To RSVP click here.
If you have any questions please email Alexandra at alexandras@bronxdefenders.org or visit our website.
Hope to you can join us to celebrate the first day of summer!
Event Details
First Summer Kick Off and Happy Hour
Tuesday, June 21, 2011, 7-9pm
The Wharf Bar & Grill
at the Outdoor Deck Bar (we will move inside if it rains)
587 Third Avenue (Between 38th & 39th Street)