The Bronx Defenders' Statement on Ferguson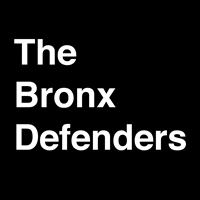 The Bronx Defenders today reiterates its support for the families and communities of Mike Brown, Akai Gurley, Eric Garner, Ramarley Graham, and the countless number of young men of color who have been victims of police brutality. The announcement last night of a No True Bill against Officer Darren Wilson exposed long-standing feelings of injustice and racism among disaffected communities who bear the brunt of police brutality. We at The Bronx Defenders observe these experiences on a daily basis here in the Bronx – whether in the community, in jail precincts, or in the courthouses of this borough. The Darren Wilson non-indictment also lays bare the unequal manner in which criminal justice and due process is meted out for the thousands of clients of color we represent or for millions of Americans across the country.
The Bronx Defenders supports the Ferguson community as it attempts to have its voice heard even in the face of state suppression. We are proud to have sent three of our attorneys to Ferguson this week to assist with legal observation and jail support. Here in New York, we will continue our daily fight in defending the legal rights of New Yorkers and challenging the connected systems of "broken-windows" policing and police brutality. We hope that political leaders from New York to Ferguson to Washington D.C. will seize this moment to finally see policing and criminal justice as the crises they are, and begin the long process of addressing the grievances and anger of communities nationwide.